July 1, 2011
By Barbra Murray, Contributing Editor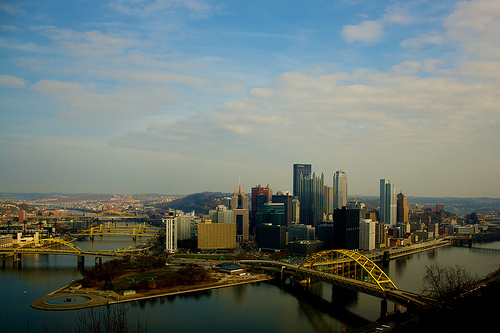 In yet another step forward in the execution of its growth strategy, Colliers International has brought Pittsburgh Commercial Real Estate Inc. into the fold.
With a staff of 14 brokers and 10 million square feet of listings, Pittsburgh Commercial has attained the status of being one of the top commercial real estate services firms in the Western Pennsylvania region just six years after opening its doors. The firm offers individuals, businesses and investors a long list of accommodations including brokerage; consulting; corporate services; facility and asset management; investment services; project management; valuation services; marketing and market research.
The timing of the Colliers deal is just right for the firm given that it has also been in growth mode. By joining forces with Colliers, Pittsburgh Commercial has gained instant access to a comprehensive platform with which to serve its clients–and attract new ones–that have needs beyond the western portion of the Keystone State. "Our clients will continue to rely on our local market expertise while benefiting from the national and international opportunities and resources of Colliers International," Gregg Broujos, managing director and founding principal of Pittsburgh Commercial, noted.
For Colliers' part, bringing Pittsburgh Commercial under its vast umbrella marks one of a handful of steps it has taken in the last two months alone in the pursuit of the enhancement of both its reach and portfolio of services. In June, the global firm bolstered its Washington, D.C.-area operations with the opening of a new office in McLean, Va., and the introduction of its Government Services Practice Group in the District. And in May, Colliers increased its presence in the Midwest with the addition of Nebraska's Pacific Realty Group, which brought to the table an office in Omaha and another in Nebraska.