July 12, 2011
By Barbra Murray, Contributing Editor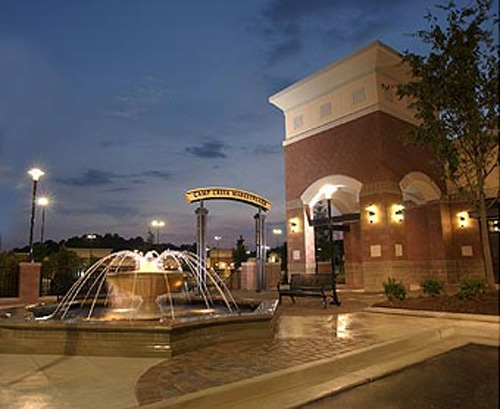 We're not even halfway through July, and already Cole Real Estate Investments has added four retail properties to its portfolio. The real estate company just followed up a three-property deal, announced in the first week of the month, with the $76 million acquisition of the 425,000 square-foot Camp Creek Marketplace in East Point, Ga.
Camp Creek Marketplace was developed by North American Properties in 2003 as part of what was originally planned as a $90 million, 750,000 square-foot project. The property provides nearly a half-million square feet of Class A retail space to an underserved trade area three miles west of Hartsfield-Jackson Airport and less than 15 miles south of Atlanta.
"Camp Creek is the dominant retail destination within a very large and growing trade area and is at the epicenter of retail activity in the region," Thomas W. Roberts, executive vice president and head of real estate investments for Cole, noted in a prepared statement. "With nationally recognized, high credit-quality tenants, long-term lease commitments, stable cash flow and very little competition in the area, this is exactly the type of multi-tenant retail asset we are targeting for acquisition in our expanding portfolio."
The 93 percent occupancy level at Camp Creek is indicative of the strong demand for such retail accommodations, as the 600,000 residents located within a 10 mile radius of the property's site at the intersection of I-285 and Camp Creek Parkway have to venture at least 15 miles to reach a shopping center of the same caliber. Camp Creek's roster of anchor tenants includes such discount retailers as BJ's Wholesale Club and Marshalls, as well as such coveted national chain stores as Barnes & Noble, Staples and Old Navy.
All signs point to Camp Creek's continued success. The Atlanta retail market began to rebound in 2010 and the slow but sure improvement continues. As noted in a report by commercial real estate services firm Colliers International, the vacancy rate had dropped to 10.2 percent by start of the second quarter of 2011.
The three properties the company acquired earlier this month fit the same bill. The group of newly purchased Florida assets, totaling 395,000 square feet, consists of Nature Coast Commons in Spring Hill, Century Town Center in Vero Beach and a segment of Riverside Centre in St. Augustine.