By Gail Kalinoski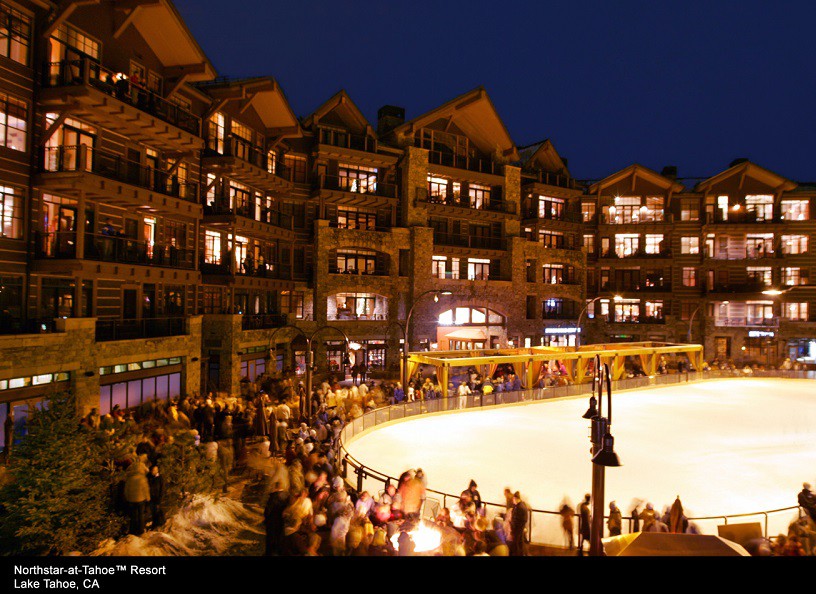 Kansas City, Mo., and Orlando, Fla.—The biggest sale of ski resorts in the United States is part of a multi-layer deal valued at $830 million that would see the recreation assets of CNL Lifestyle Properties, split between a Missouri-based REIT and a New York City hedge fund.
CNL Lifestyle, an Orlando, Fla.-based REIT, has been in the process of liquidating its assets for several years. The REIT had previously sold 120 properties for $1.9 billion and this last deal will be for its final 36 ski and attraction assets, including some of the country's major ski resorts like Crested Butte Mountain Resort, Colorado; Okemo Mountain Resort, Vermont; and Sugarloaf Mountain Resort in Maine. One resort in Canada, Cypress Mountain in British Columbia, is also included in the sale.
EPR Properties, a specialty REIT that invests in entertainment, recreation and education assets, has entered into a purchase and sale agreement with CNL Lifestyle and funds affiliated with Och-Ziff Real Estate, a New York City-based hedge fund, to acquire Northstar California Ski Resort in Truckee, Calif., near Lake Tahoe; 15 waterpark and amusement parks and five small family entertainment centers for $456 million. EPR, which is headquartered in Kansas City, Mo., also agreed to provide approximately $244 million of five-year secured debt financing to OZRE for its affiliate, Ski Resort Holdings LLC, to purchase 14 CNL Lifestyle ski properties valued at approximately $374 million. EPR's aggregate investment in the transaction is projected to be valued at about $700 million and be funded with approximately $647 million of the company's common shares and $53 million in cash. Part of that will be included in the debt financing to OZRE, EPR stated in a news release.
CNL Lifestyle said in a letter to its stockholders that it would receive a total of $830 million for the assets – $183 million in cash and an estimated $647 million in EPR shares of common stock.
"CNL Lifestyle Properties is proud to have built a unique portfolio of diversified properties, many of which are long-established and iconic of the American lifestyle, that created long-term value for shareholders," Stephen Mauldin, CNL Lifestyle CEO, said in a prepared statement. "We have deep respect for the approach EPR takes to managing its properties and believe this transaction is the best fit for the remaining properties in our portfolio as we complete our exit strategy to provide liquidity to shareholders."
The transaction is expected to close early in the second quarter of 2017. Only shareholders of CNL Lifestyle need to approve the deal. However, for the transaction to be completed, sales to both EPR and OZRE must take place.
EPR already owns 11 ski resorts in the U.S. including Hunter Mountain in New York; Mount Snow in Vermont and Camelback Mountain Resort in Pennsylvania. It owns 20 golf entertainment complexes and five waterparks including two – indoor and outdoor – at Camelback and the Schlitterbahn Kansas City Waterpark in Kansas City, Kan. The REIT owns 146 megaplex theaters, eight entertainment retail centers and eight family entertainment centers in its Entertainment segment. Its Education division has private school, public charter school and early childhood education holdings.
"We are extremely pleased to announce this transaction, which is the culmination of a two-year process of disciplined underwriting, due diligence and negotiations," EPR President & CEO Gregory Silvers said in prepared remarks. "This portfolio of high quality ski and attractions assets builds on our expertise in the Recreation segment, where we have a track record of delivering consistent and reliable cash flows. The transaction is not only expected to be immediately accretive, but it will also diversify our portfolio with proven, durable assets that are aligned with the positive trends we are seeing in the experience economy."
EPR noted that the assets, both acquired and financed, "have a proven history with strong operators and tenants." The company said the addition of the CNL Lifestyle portfolio would significantly expand its geographic and operator diversification within its Recreation segment.
Several skiing publications and local newspapers located near some of the major ski resorts being sold noted that they all appear to have long-term management contracts with operators like Michigan-based Boyne USA Resorts and skiers should not expect to see any changes when they hit the slopes once the deal closes.
Barclays and Kimberlite Advisors, LLC, served as financial advisors to EPR and Goodwin Proctor LLP provided legal services to EPR. Jefferies LLC was financial advisor and Arnold & Porter LLP was legal advisor to CNL Lifestyle. Robert A. Stanger & Co., Inc. and Latham &  Watkins LP served as advisors to the Special Committee for the Board of Directors for CNL Lifestyle. Bryan Cave LLP provided legal services to OZRE.