November 2, 2011
By Nicholas Ziegler, News Editor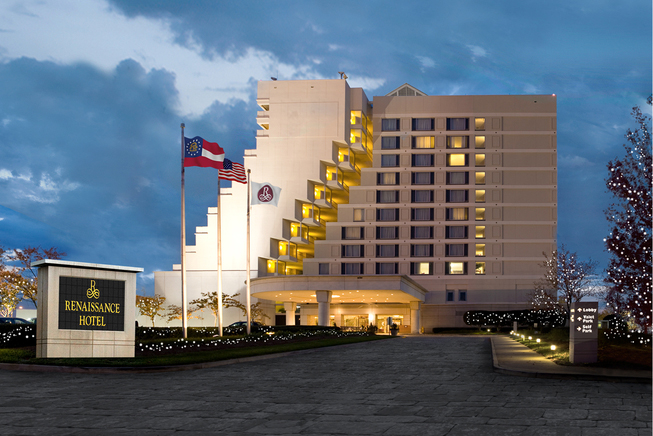 Hotels are selling at a brisk pace lately. Within the last month, Interstate Hotels & Resorts picked up the Crowne Plaza Tama East, a boutique San Francisco property was purchased for $67.2 million and the $1 billion, 64-location deal between Innkeepers USA and a joint venture of Cerberus Series Four Holdings L.L.C. and Chatham Lodging Trust was declared back on.
The next deal in line takes us to Atlanta, where an investment group consisting of Clearview Hotel Capital and a real estate fund managed by Oaktree Capital Management L.P. have picked up the 387-room Renaissance Concourse Atlanta Airport Hotel. Cushman & Wakefield Sonnenblick Goldman's hospitality group arranged the transaction.
The Renaissance is located at One Hartsfield Centre Parkway and is situated along Interstates 75 and 85. The property features approximately 37,400 square feet of meeting space, including an 11,000-square-foot ballroom.
Tom McConnell, co-head of Cushman's global hospitality group, noted that the city was ripe for such an investment. "Atlanta has been hit with a decent amount of new supply throughout every submarket," he told Commercial Property Executive. "We see better compression throughout the market in 2012 resulting in occupancy gains, as well as rate improvement."
A report by PKF Hospitality Research shows that, based on September 2011 projections, the average hotel in the United States will be able to increase total revenue by 7.4 percent for the entire year, making hotel investments more attractive. According to the research firm, the revenue growth will come through "a relatively equal contribution of increases in occupancy and ADR."
"The Renaissance is the premier full-service hotel in one of the largest and most trafficked airport markets in the world," McConnell continued. "The strong base level of occupancy at the hotel coupled with the high quality of the real estate made for an attractive investment opportunity and will be an excellent long-term hold for the purchaser."