October 11, 2011
By Nicholas Ziegler, News Editor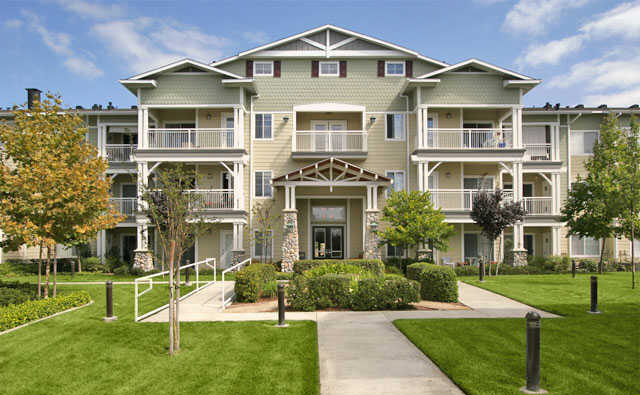 Clarion Partners has just ponied up $100 million for three apartment complexes across California, adding to the more than $22 billion in assets under its management. Three senior housing communities – the 115-unit Buena Vida at Town Center in Rancho Santa Margarita, the 264-unit Village on the Green in Rancho Cucamonga and the 207-unit Oak View at Sonoma Hills – were acquired in the off-market transaction facilitated by Marcus & Millichap.
The seniors market is expected to pick up in the near future, as the numbers of seniors in the U.S. population will increase from 38 million to 44 million between 2008 and 2013. "With this acquisition, we are targeting one of the strongest segments of demand within the current real estate market – senior housing units suitable for the aging Baby Boomer population," Richard Pink, managing director at Clarion, said. According Clarion's internal research, the number of seniors will increase by two million per year after 2015. Additionally, California has seen one of the greatest percent increases in its seniors population nationwide.
A report by Marcus & Millichap found that, in the first half of 2011, the seniors-housing sector "shows signs of being in the initial phase of a durable recovery." With construction halted over the previous few years, new supply to the market will remain muted and demand will continue to increase. Investor demand, then, for modernized properties should remain high. Tenant demand, too, is on the upswing: Independent-living facilities occupancy rates are expected to increase by 80 basis points to 88.1 percent across the sector, while assisted-living communities are expected to rise by 40 basis points to 88 percent.