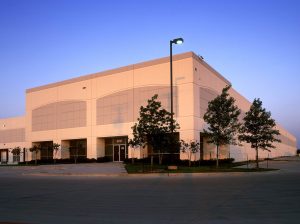 Clarion Partners has signed a full-building leasing agreement with FB Flurry at an industrial facility in Garland, Texas. The fulfillment and technology company will occupy the 472,200-square-foot Class A building, bringing its Dallas footprint to more than 1 million square feet.
Stream Realty Partners' Managing Director Matt Dornak and Vice President Ryan Wolcott represented the owner in leasing negotiations. Proterra Properties' Marketing Director Dan Lawson acted on behalf of FB Flurry.
In 2004, Clarion Partners acquired the remaining 10 percent ownership stake in a 2.7 million-square-foot industrial portfolio, which includes the property in Garland, according to CommercialEdge. Currently, the company owns upwards of 13.5 million square feet of industrial space in the Metroplex.
The cross-dock facility is located on 20.6 acres at 3737 W. Miller Road. Built in 2001, the building features 62 dock-high loading doors, one drive-in door, sky lights and ESFR sprinklers, along with more than 500 parking spaces. The previous tenant was Stonecrop Technologies, according to CommercialEdge. The building is within 2 miles of Interstate 635 and 3 miles from State Road 78.
The Dallas-Fort Worth industrial market is positioned for a strong year, with 28.3 million square feet of space underway as of April, according to the latest CommercialEdge report. Over the first quarter, developers finished construction on 8.3 million square feet in the metro. Even as new space has delivered, absorption has kept vacancies at a low 4.7 percent, highlighting the market's strong demand.