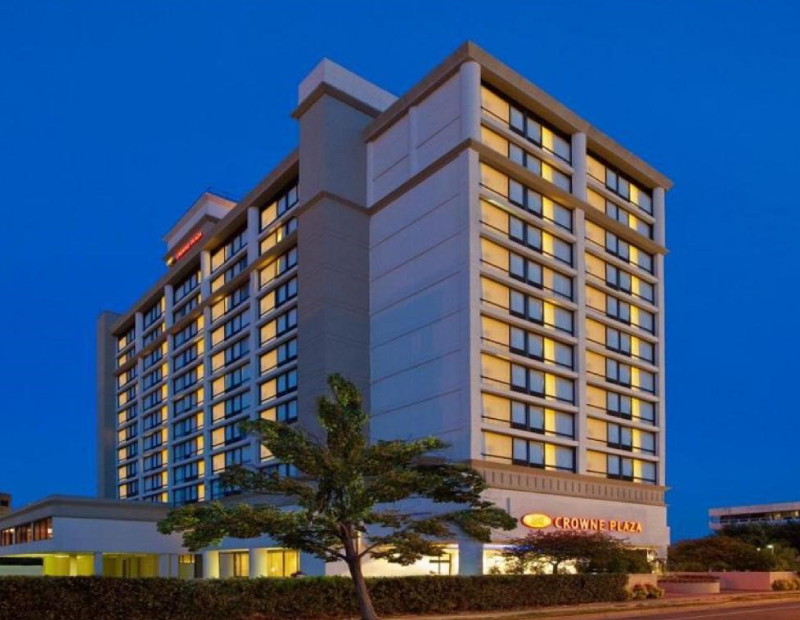 A joint venture between CIM Group and Carr Cos. has acquired the Crowne Plaza Hotel Alexandria, a 254-key hotel in Alexandria, Va.
Located at 901 N. Fairfax St., in the city's Old Town neighborhood, the 12-story hotel is situated on the Potomac River and offers panoramic views of both the famed waterway and Montgomery Park.
CIM is no stranger to the greater Washington, D.C., market. Over the past 15 years, the company has acquired numerous properties in the area, including hotels, office and retail assets. In Alexandria, the company also owns Park Place at Van Dorn and EOS Twenty-One, two apartment communities totaling more than 1450 units.
According to HVS market research, an increase in D.C.'s tourism industry has fueled an uptick in the hotel industry over the last year. Currently, the city ranks eighth in the U.S. in tourism numbers coming in behind only New York, Miami, Los Angeles, Orlando, San Francisco, Las Vegas and Honolulu.
Thanks to popular tourist destinations such as the Smithsonian museums, the White House and the Lincoln Memorial, D.C. will continue to be a popular destination for travelers.
Convenient to D.C.
The Crowne Plaza Hotel Alexandria is nearby the popular Mount Vernon Trail, which connects George Washington's Mount Vernon to Theodore Roosevelt Island. The property is also only three blocks from the thriving King Street, known for its collection of independent galleries, boutiques and national retailers.
Less than 20 minutes from D.C., the property is conveniently accessible to key highways, offering direct access from the George Washington Memorial Parkway and Route 1. It's also close to the Capitol Beltway—Interstate 495—and less than a mile from the Braddock Road Metro Station, making it great for those who need public transportation to get in and out of D.C.
The hotel is also only five blocks from the Potomac River Boat Co. Water Taxi, which can take guests to Georgetown, the National Harbor, and the Wharf.
In January, CIM Group acquired The Dexter Horton Building, a 335,000-square-foot historic Seattle office building, from Pacific Eagle Holdings, for $151 million.
Image courtesy of InterContinental Hotels Group