By Keith Loria, Contributing Editor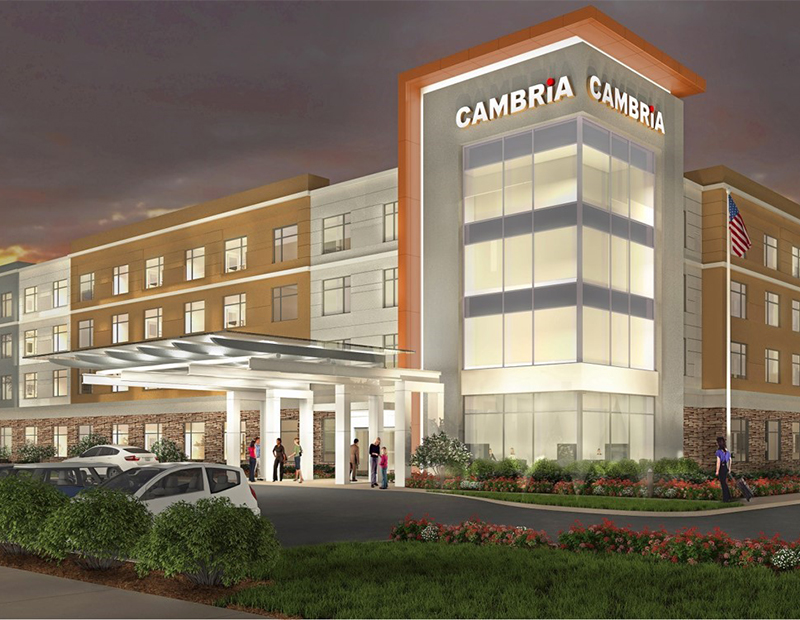 Choice Hotels International Inc., in partnership with C&O Bloomington, will develop the Cambria Hotel Minneapolis-Saint Paul Airport, a five-story, 170-key hotel in Bloomington, Minn.
"This hotel will be the second Cambria coming to the Minneapolis-St. Paul area and represents Choice Hotels' dedication to expanding the brand to key markets throughout the country," Mark Shalala, Choice Hotels' vice president, upscale development, told Commercial Property Executive. "This agreement further cements Choice's longstanding relationship with Ceres Enterprises & the Orlean Company."
Upscale amenities at the new hotel will include plush bedding, a state-of-the-art fitness center and indoor pool, spa-style bathrooms and 4,000 square-feet of multi-function meeting space. Dining options will include local craft beer, wine, specialty cocktails and more.
Expanding in the Twin Cities
The area is important to Choice Hotels. In addition to the Cambria Hotel Minneapolis Maple Grove, the company is also developing the 100-key Cambria Hotel Downtown Minneapolis, set to open in 2020.
"The Minneapolis area continues to grow and has a thriving business community with rich history and culture, making it an ideal location to bring the Cambria Hotels brand," Shalala said.
Located at 8001 28th Ave. S., the Cambria Hotel Minneapolis-Saint Paul Airport will open in 2019, situated in a mixed-use corridor adjacent to the Mall of America. This will allow guests convenient access to plenty of dining, retail and entertainment options.
The hotel is also a 10-minute drive to the Minneapolis-Saint Paul Airport and is within walking distance to the Light Rail. The Twin Cities also has one of the nation's highest concentrations of Fortune-500 companies, including Ecolab, General Mills, Target and U.S. Bancorp.
In July, Choice Hotels teamed up with Brookwood Hotels and Nationwide Hotel Management Co. to open two North Carolina hotels: WoodSpring Suites Charlotte Northlake, located at 9420 Statesville Road in Charlotte; and WoodSpring Suites Charlotte Mathews, situated at 1424 Matthews-Mint Hill Road in Matthews, each offering 122 keys.
Ceres Enterprises LLC and the Orlean Company will own and operate the Cambria Hotel Minneapolis-Saint Paul Airport.
"The Cambria Hotel Minneapolis-Saint Paul Airport hotel is the fourth Cambria property to join our portfolio and is a testament to our confidence in the brand and the strength of our continued collaboration with Choice Hotels," David Crisafi, Ceres Enterprises' president, said in a prepared release. "Minneapolis boasts the second-largest economy in the Midwest, making it an attractive location for Cambria development. We're fortunate to be a part of the brand's rapid expansion in key markets throughout the country."
Image courtesy of Choice Hotels