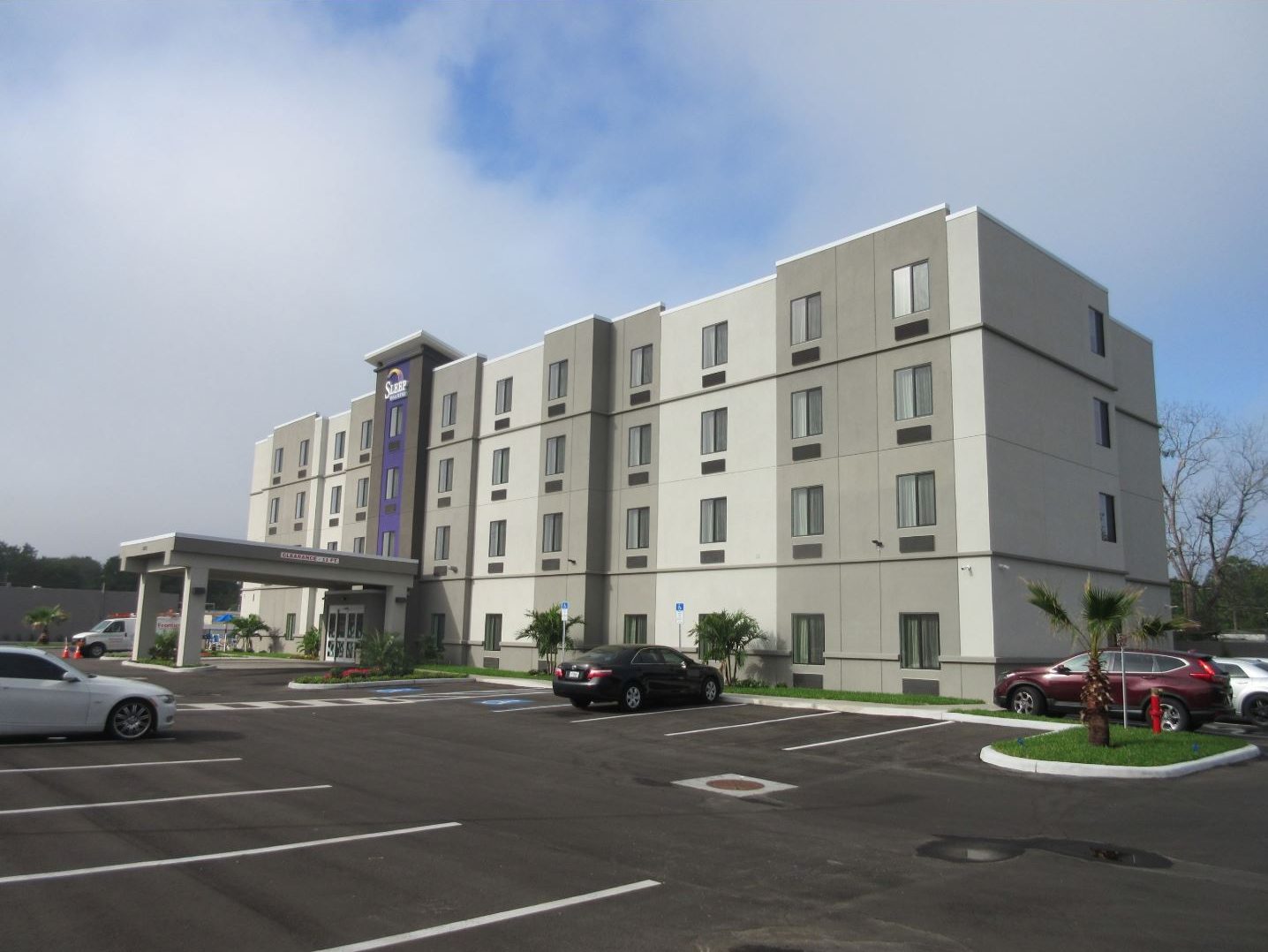 Choice Hotels International has opened the 77-key Sleep Inn & Suites Tampa South. Sitaram Tampa, a Florida-based company with 13 years of experience in operating and managing hotels, developed the asset. Pilot Bank provided $12.6 million in construction financing, according to Hillsborough County records.
Located at 6231 S. Dale Mabry Highway, the property is located 1 mile from Highway 92, 2 miles from MacDill Air Force Base, 7 miles from downtown Tampa, less than 8 miles from The Florida Aquarium and less than 10 miles from Tampa International Airport. Amenities at the four-story property include a fitness center, an outdoor heated pool and a business center.
The Tampa hotel is Choice Hotels' newest addition to its Florida portfolio, with the company planning to open more properties across the U.S. this year, including in the Bronx, N.Y., Oklahoma City and Spokane, Wash.
In partnership with Gold Coast Premier Properties, Choice Hotels has also recently opened the 123-key WoodSpring Suites Naples, some 160 miles south of Tampa.
Image courtesy of Choice Hotels International