By Alexandra Pacurar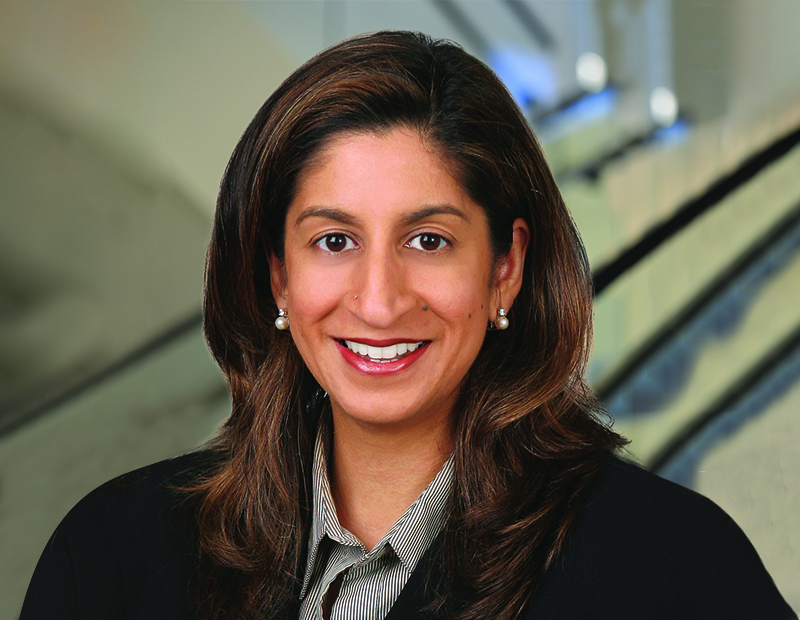 Following the Chinese government's announced restrictions on outbound capital flow, the country's investors have been finding it more difficult to purchase U.S. real estate. The effects are already showing, as total volume of Chinese foreign investment in the first six months of the year declined 46 percent to $48 billion, after total volume hit a record high of $101.4 billion in 2016, according to China's Ministry of Commerce data. Aimed at strengthening China's economy, the restrictions were formalized and updated in July, and they're likely to significantly curb Chinese investment in U.S. real estate even further. Samantha Ahuja, partner at Morris, Manning & Martin LLP, discussed with CPE the updated regulations and what impact they could have on the U.S. real estate industry.
CPE: China has traditionally been a top foreign investor in U.S. real estate, particularly high-end properties in primary markets. How will these restrictions affect Chinese investment in U.S. real estate? 
Samantha Ahuja: In late July, Chinese governmental agencies released their updated "list" on restricted and permitted outbound investments. This release modified their previous release from 2015, which puts real estate over $1 million and other property and hotels in the restricted category. Essentially and simply put, this will limit the ability of the Chinese to invest in real estate in the U.S. (and other locations) and will require scrutiny and approval by the relevant Chinese agencies. These restrictions are stated to curb "irrational" or "non-genuine" investments, including acquisitions in real estate to entertainment. 
The policies that were modified reflect the government's prevailing view on current economic, political and socioeconomic goals and strategies. This includes curbing currency outflow and limiting risks in the financial sector. The type and number of high-end, trophy or other large commercial real estate purchases will now be subject to additional scrutiny and therefore be very limited in nature, at least in the short-term. While the measures do not address investments by Chinese insurance companies, it is expected that there may be additional guidelines or regulatory framework released at a later date for such companies. 
CPE: China was the largest foreign investor in U.S. real estate last year in terms of volume. Should we expect this to change?
Ahuja: In short, yes. With the restrictions and higher scrutiny now expected on large dollar real estate purchases, the number of transactions will fall dramatically. The revised list and guidelines were expected, and we had already seen a decrease in the availability of Chinese outbound currency, so some of the decrease in volume has already been absorbed by the market. While real estate investments are not prohibited, there will be greater scrutiny with respect to all transactions over $1 million, therefore we will also see sellers more hesitant to enter into contracts with Chinese investors due to fear of their deal being subject to additional regulations or scrutiny and the concern of not being able to meet the deposit and closing deadlines. 
CPE: What types of assets would you advise Chinese investors to target when looking to deploy capital in the U.S.?
Ahuja: The revised guidelines include those investments which are encouraged. The investments that align with the current political and socioeconomic goals of the Chinese government, include, without limitation:
oil, gas, renewable energy, mineral and other energy resources, exploration and development
promotion of construction in infrastructure and overseas investment and development of the same, in conjunction with the "One Belt and One Road Initiative"
high-tech and manufacturing industries and cooperation with foreign high-technology and advanced manufacturing enterprises
promoting and enhancing China's production capacity and quality for goods to be exported

CPE: How will these restrictions affect pricing? Do you expect increased pricing pressure due to the reduced ability to export currency?
Ahuja: The restrictions will have some effect on the market, with many factors coming into play. However, there is still plenty of capital and other money players in the market, so it may take some time and some re-balancing before we see the pace of transactions pick back up or stabilize. We have already seen a slowdown in real estate transactions, especially in the high-end real estate sector (both residential and commercial). I imagine this trend will continue over the next two years along with the downside of the natural real estate cycle.
CPE: How do you think these restrictions will impact the U.S market in general?
Ahuja: We are arguably in the advanced beginning stages of the downward end of what we typically see in a real estate cycle of seven to 10 years. There is interest rate pressure and fears of inflation, combined with tightening of the CMBS loans risk retention rules, interest in the way the current administration will modify the tax code and the downward trend of traditional retail. The combination of all of this and other typical variables in investing will have a negative impact on the sales numbers and transaction volume over the next 12 to 36 months.
That being said, there are a lot of equity funds, REITs and other investors that have capital stockpiled and can jump into action when they feel that assets are properly valued and they can add value or capitalize on the income flow. So, I would not anticipate the slowdown to be anything like we saw in 2008, but given the rate in which we saw transaction volume flow from 2010 through last year, it will feel like a major slowdown.
CPE: What are the effects of these new regulations on Chinese and U.S. investors?
Ahuja: Sellers will be hesitant to work with Chinese companies, fearing hold ups with regulatory issues and intervention. There will be less available capital and buyers for high-end residential real estate, which will slow building and development of those luxury towers we have been seeing in Manhattan at neck-breaking pace. The slowdown of foreign capital and the natural real estate cycle now being on the declining end will result in more bid/ask gaps and a dearth of inventory. Historically, we saw a lot of transactions take place at astronomical numbers with foreign buyers at play (many of them Chinese) and now with a slowdown in availability to export currency, pricing will stagnate and possibly fall in some markets.
CPE: Chinese investors prefer residential properties in the U.S. in favor of commercial assets. Should we expect a different ratio?
Ahuja: With the restriction in place, it will be harder to close on transactions greater than $1 million. In addition, there are restrictions on the amount and volume of currency than can be exchanged at any one time or by one person. All of this will make it more challenging to make outbound investments. A lot will change, it's just a matter of time before we better understand the ways in which the new restrictions will be enforced.
Image courtesy of Morris, Manning & Martin LLP