February 13, 2012
By Barbra Murray, Contributing Editor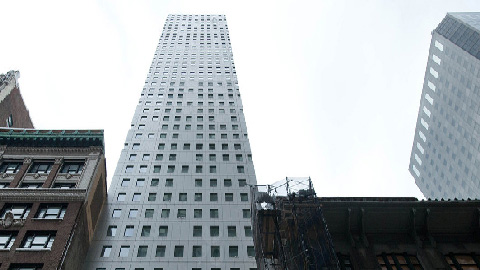 Providing a $65 million senior loan, PCCP L.L.C. helped pave the way for HNA Property Holding Group Co.'s $130 million purchase of the 165-room Cassa Hotel in midtown Manhattan, from Assa Properties. The loan also allowed the borrower, a subsidiary of HNA Group, China's fourth largest air group, the funds to reposition the new luxury hotel.
Cassa Hotel opened its doors in the 45-story mixed-use Cassa Hotel & Residences tower at 70 W. 45th St. in August 2010. Just months before its completion, HNA had entered into a binding contract to purchase the property from Assa. In addition to upscale guestrooms, the new hotel, which occupies the first 24 stories of the building, features 11,000-square feet of fully leased restaurant space; 1,100 square feet of meeting space; a 2,000-square-foot lounge; and a fitness facility. With proceeds from the loan, HNA will give the new lodging destination a mini-makeover that will transform it into a four-star boutique hotel.
"This investment gives PCCP the opportunity to originate a loan at an attractive basis on a newly constructed luxury hotel in a market with strong fundamentals," Rob Cohen, senior vice president with PCCP, said.
Despite the fact that room inventory is on the rise in Manhattan –17 new properties encompassing an aggregate 2,700 rooms will debut this year, according to a report by Jones Lang LaSalle Hotels — the city's fundamentals are, indeed, strong. Before the close of 2011, year-over-year hotel room revenue had jumped 7.4 percent, and new product or no, there appears to be no end in sight to the market's improvement. "New York City has demonstrated the ability to absorb new supply as exhibited by its historically high occupancy rates," Arthur Adler, a managing director with JLL Hotels said. "The City has rebounded from the recession, and the market will remain high on investors' list of cities to target for investment in 2012."