By Balazs Szekely, Associate Editor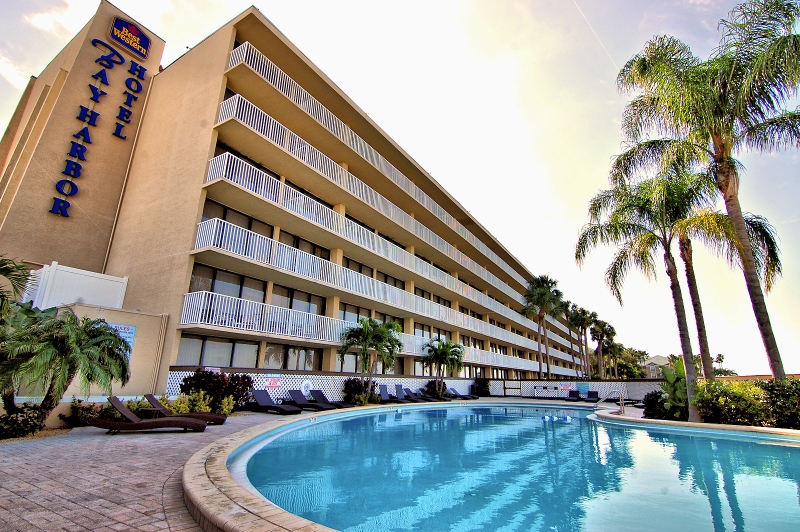 The 261-room Bay Harbor Hotel & Conference Center in Tampa, Fla.—formerly known as the Radisson Hotel—traded hands recently, as announced by CBRE. The property at 7700 West Courtney Campbell Causeway was acquired from Benjamin Mallah of Tampa by Chicago-based limited liability company Oxford Capital Group. The seller was represented by a CBRE Hotels team from Miami, which was led by Senior Vice President Robert Taylor and Senior Associate Lisa Zaranek. Financial details of the deal were not disclosed.
The resort was built in 1974 on 6.69 acres of waterfront land in Rocky Point. Located north of Interstate 275 and just west of Florida State Road 589 and Tampa International Airport, the Bay Harbor Hotel & Conference Center benefits from the nearby Rocky Point and Westshore commercial demand generators such as the International Plaza and Bay Street, which is just a couple of minutes from the site. The lot also gains from its frontage along the Courtney Campbell Causeway, as well as beach access and water views.
Renovated from 2012 through 2014, the property now encompasses a six-story hotel building and offers a roster of on-site amenities including three bars, sports courts, jet ski rentals, an outdoor stage, wooden pier and boat dock, heated outdoor pool, 24-hour fitness center, and a gift shop. There is also a free-standing single-story restaurant, which brings the property's total surface to 173,596 square feet.
Photo credit: CBRE