By Gail Kalinoski, Contributing Editor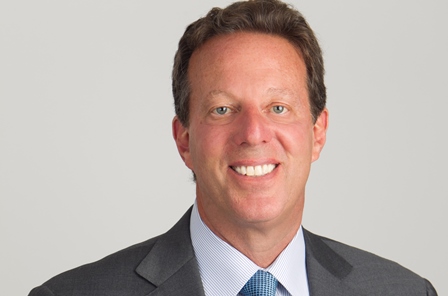 Chatham Lodging Trust, a REIT that focuses on investing in upscale, extended-stay hotels and premium-branded, select-service hotels, has started off the new year with the acquisition of the Residence Inn San Diego Downtown-Gaslamp Quarter for $90 million from J Street Hospitality.
With 240 rooms, the sales price works out to about $375,000 per room. The Palm Beach-based company funded the purchase with cash from its $120 million share offering completed last month.  The hotel will be managed by Island Hospitality Management, which is 51 percent owned by Jeffrey Fisher, Chatham's CEO. It has 1,500 square feet of meeting space. The property also has street-level retail leased to two restaurants and a three-level, below-ground, 123-space parking garage.
"Having invested approximately $500 million into new hotel investments in 2014, our outlook on the industry remains bullish, and we expect to continue acquiring hotels in 2015 that meet our strict underwriting criteria," Fisher said in a news release. "The Residence Inn is ideally located in the heart of the Gaslamp Quarter, just a block from the San Diego Convention Center, one of the most popular convention markets in the country given San Diego's beautiful year-round climate."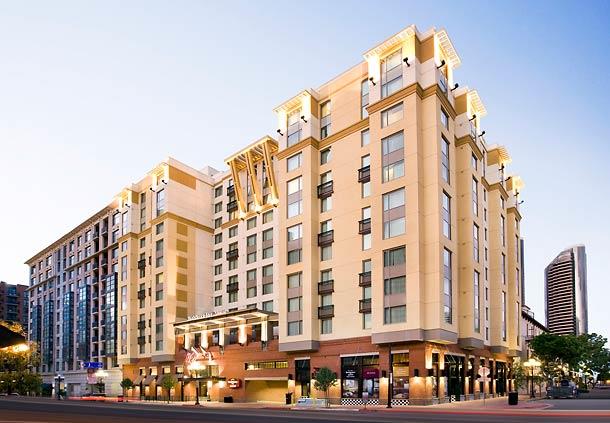 Sajan Hansji, president of J Street Hospitality, a real estate group specializing in development, acquisitions and ownership of select and full-service hotel brands such as Residence Inn by Marriott, SpringHill Suites and Hilton Garden Inn, said the Residence Inn Gaslamp "epitomizes our business strategy of developing and owning tremendously successful properties in unbeatable locations."
"It has been an important part of J Street's portfolio, and we look forward to further developing new projects that are equally successful in robust destinations like the Gaslamp Quarter," Hansji said in the release.
J Street, located in San Diego and Irvine, Calif., currently owns four properties in California and is developing four more.
Fisher said the hotel, which opened in 2009 and is within walking distance to Petco Park and the Westfield Horton shopping center, "is an ideal addition to our expanding presence in California."
Nearly 34 million people visited San Diego last year, spending about $9 billion in the local economy, according to the San Diego Tourism Authority. Through September, San Diego County's average hotel occupancy was 74.3 percent, compared to nearly 72 percent in 2013. The SDTA projects hotel occupancy to hit 76.3 percent this year and rise every year at least through 2019.
Earlier in the week, when the REIT released its fourth-quarter 2014 financial results, Fisher said, "As a whole, our West Coast markets continued to outperform the country with RevPAR at our eight West Coast properties up a very strong 10.3 percent in the quarter."
Fisher noted in the fourth-quarter results press release that once the San Diego acquisition was factored in, "approximately 50 percent of our portfolio will be located in key West Coast markets, which bodes well for us moving forward." The REIT also owns the nearby Residence Inn San Diego Mission Valley.
As Fisher noted, Chatham was actively acquiring assets last year. In June, it completed a two-part, $1.3 billion acquisition of the 51-property former Innkeepers USA Trust hotel portfolio with joint venture partner NorthStar Realty Finance Corp. During the fourth quarter, the JV partners acquired a 52-room hotel portfolio from Inland America for $1.1 billion. Chatham acquired four of the portfolio's hotels for $106.7 million: the 179-room Hilton Garden Inn, Burlington, Mass quarter, the JV partners acquired a 52-hotel portfolio from Inland American for $1.1 billion. NorthStar owns 90 percent of the JV, while Chatham has the remaining 10 percent.