September 7, 2011
By Nicholas Ziegler, News Editor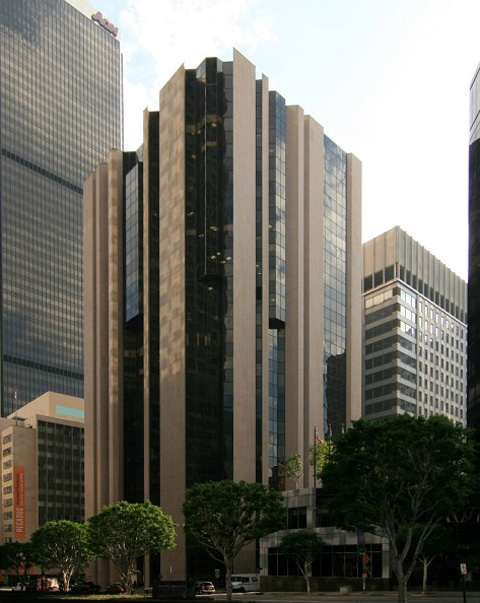 It's not every day that a Class A office building comes on the market in Downtown Los Angeles, so when it does, there's typically a flurry of activity. In a process that attracted more than 15 bidders, the 17-story Pacific Financial Center was purchased by Walter J. Conn, chairman of Charles Dunn Company, for $50 million.
"From an investment standpoint, it's very seldom that a Class A building such as this comes available in such a desirable location," John Anthony, senior managing director with Charles Dunn, told Commercial Property Executive. "It generated a lot of interest, being in the heart of the financial district and being in this asset class."
Built in 1972, the building at 800 West Sixth Street has served as Charles Dunn's headquarters since 1972 and was previously a 50/50 ownership between the real estate firm and Equity One. The transaction, the third-largest this year in the Downtown market, gives Charles Dunn a full-ownership stake in the property.
The building is approximately 93 percent occupied and has been leased and managed by Charles Dunn Company since the early 90s. Charles Dunn Company occupies the fifth and sixth floors totaling approximately 25,000 square feet. Other key tenants include: Lend Lease, Inc., Gerald J. Sullivan & Associates, and CP Document Technologies, LLC. The building is currently undergoing a major lobby and elevator renovation as well as a build-out of new restaurant space on the ground floor. The building is well located in the heart of Downtown, a vibrant area that is undergoing a renaissance, as business, entertainment and residential growth has started to pick up once again.
"We're very bullish on the Downtown market," Anthony said. "There's a lot of high-quality residential space available and the area is continuing its transformation to a 24-hour community."
According to a Jones Lang LaSalle report, employment projections for Downtown point to gains in the professional-services sector this year.