By Steven Bandolik and Surabhi Kejriwal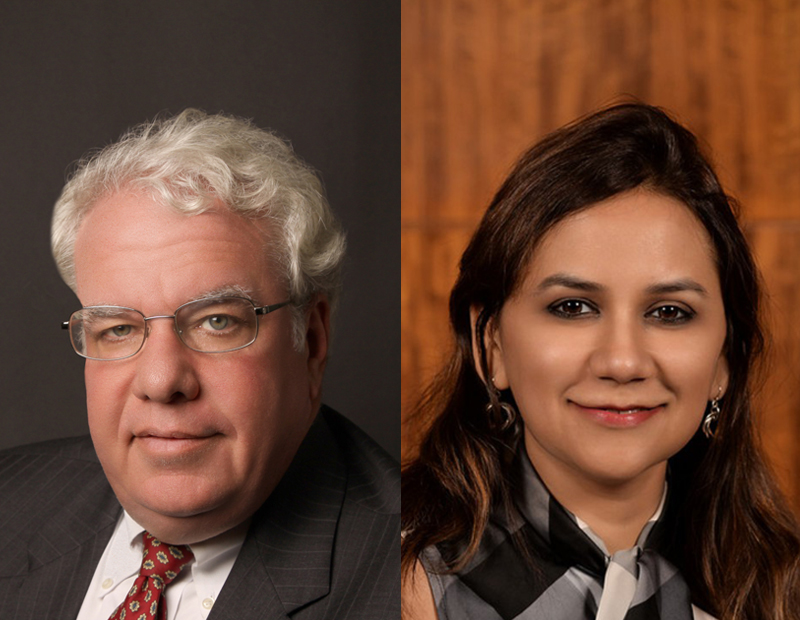 As we continue to monitor the accelerating growth among real estate fintechs, we want to address a frequent question our clients ask: how big a threat do fintechs really pose to traditional real estate companies, and how can they be levered for future growth?
The real estate sector is growing at breakneck speed. According to an analysis we ran of Venture Scanner data, the number of new fintech startups in the industry grew exponentially from 176 in 2008 to 1,364 through the end of 2017.
While it may be true that some fintechs, such as eREITs, pose a threat to incumbent CRE firms because of the faster and more affordable cutting-edge solutions and enhanced user experiences they offer, not all fintechs should be feared. Despite their quick growth, RE fintechs focused on financing and investing make up a small portion of the overall RE technology universe, comprising only 3.0 percent of investments and raising just $1.2 billion so far. In other words, meaningful disruption to traditional RE business models is possible, but unlikely at this stage because the fintech threat is quite low.
As such, RE fintech startups offer incumbents, especially those based in the US, a powerful opportunity to explore newer financing options. To counteract these challenges, fintech platforms offer an excellent value proposition to traditional firms because their platforms can help expand and diversify lender bases and democratize exposure to real estate as an asset class.
Partnering for Performance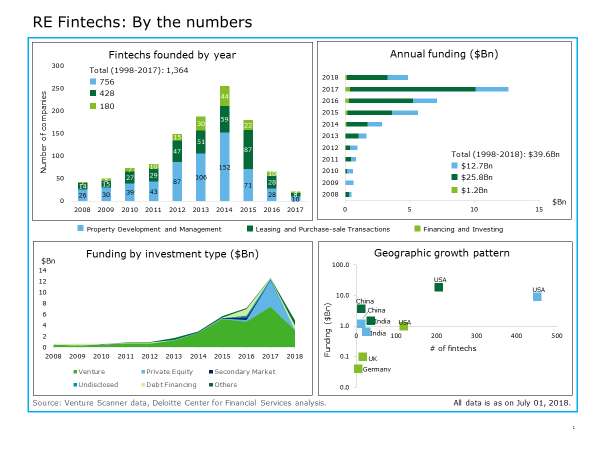 There are three keys ways in which traditional RE players—including CRE owners, developers, and investors—can partner with RE fintech startups to power growth and performance. The simplest route involves using startup services to create operational efficiencies for their businesses, whether that is done through leasing, acquisition, underwriting or property financing platforms.
Another option is to partner with fintechs through joint ventures or even corporate accelerator programs. Both can serve as effective and economical ways for RE firms to co-develop and take advantage of new ideas that startups develop. Partnerships with startups can also be a helpful tool in financing projects and obtaining loan offers from a diverse set of lenders, from banks to crowdfunders.
Finally, investing – whether it's through a minority stake or full acquisition – is another option for working with fintechs, and is recommended for any traditional players with the risk appetite, funds, and appropriate understanding of the investment opportunity and risks involved in such a financial decision. Making an investment can provide a range of benefits, including access to market leading intellectual property, access to new industry relationships, or to support future corporate growth and strategy objectives.
A well-planned roadmap for working in tandem with a new generation of RE fintechs could have many upsides for traditional RE companies. However, regardless of how incumbents decide to leverage the sector's fintech startups, there is one important sand trap we urge them to keep in mind: because startups have nimbler operations, traditional firms need to assess their engagement strategies. Alignment on this is critical to ensure that any partnerships or platform integrations can be executed successfully and without costly hiccups.
Steven Bandolik is a managing director with Deloitte Services LP and a senior leader in Deloitte¹s real estate and construction practice. Bandolik provides advisory services in capital markets (debt and equity), corporate finance, mergers and acquisitions, investments, strategy, restructuring and reorganization, and asset recovery. Bandolik brings more than 30 years of effective, hands-on real estate investment, finance, development, and asset/property management experience, both as a leader and as a strategic advisor.
Surabhi Kejriwal is the Real Estate research leader at the Deloitte Center for Financial Services where she is responsible for driving eminence and thought leadership for the Real Estate practice.