By Jeff Hamann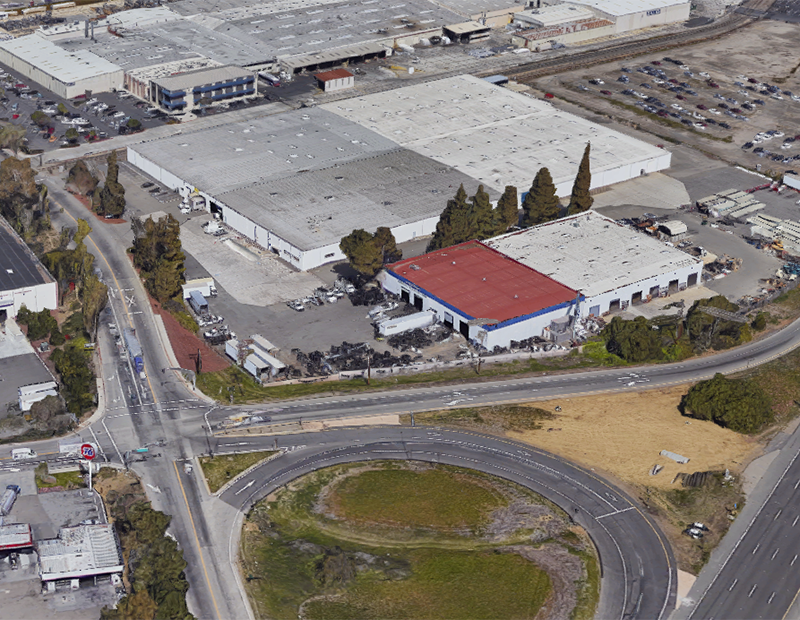 CenterPoint Properties has acquired a property consisting of three buildings in the East Bay area. The previous owner, Clawiter Associates LLC, had marketed the asset for sale through a Colliers International team led by Dan Bergen and Richard Sutherland.
The 196,847-square-foot property, located at 25858 Clawiter Road in Hayward, Calif., sits along California Route 92, providing easy access to both the San Mateo-Hayward toll bridge and Interstate 880. The area, Hayward's industrial district, is home to hundreds of industrial buildings, mostly small, serving more than 5,000 businesses and employing an estimated 47,500 workers. CenterPoint's new acquisition is fully leased, home to four tenants. The largest, Charcoal Companion, occupies most of the largest building along with a small delivery company. The tenants in the other two structures are Goodyear and Pro-Craft Equipment.
The buildings feature both drive-in and dock-high loading doors, and a secured trailer yard is available on-site. CenterPoint indicated that it plans to renovate the buildings, constructed in 1963, due to increasing demand from e-commerce companies. In 2017, an Alex Brown Realty and CIP joint venture also acquired an industrial property in Hayward with the intention to start capital improvements to reposition it.
"With the ongoing reduction of supply of industrial product along the San Francisco Peninsula, CenterPoint believes this site will remain in high demand for both East Bay users and Peninsula users looking to relocate," said Ryan Dunlap, senior vice president of investments at CenterPoint, in a prepared statement. 
Image via Google Maps