As the commercial real estate industry places greater emphasis on environmental, social and governance issues across the board, it is putting increasing amounts of responsibility on the shoulders of those who oversee and measure those efforts. In February, CBRE Group Inc. announced that its chief diversity officer Tim Dismond was being promoted to chief responsibility officer, a newly created position in the firm. Before the creation of this role, he served as a division president in the company's Global Workplace Solutions Enterprise business.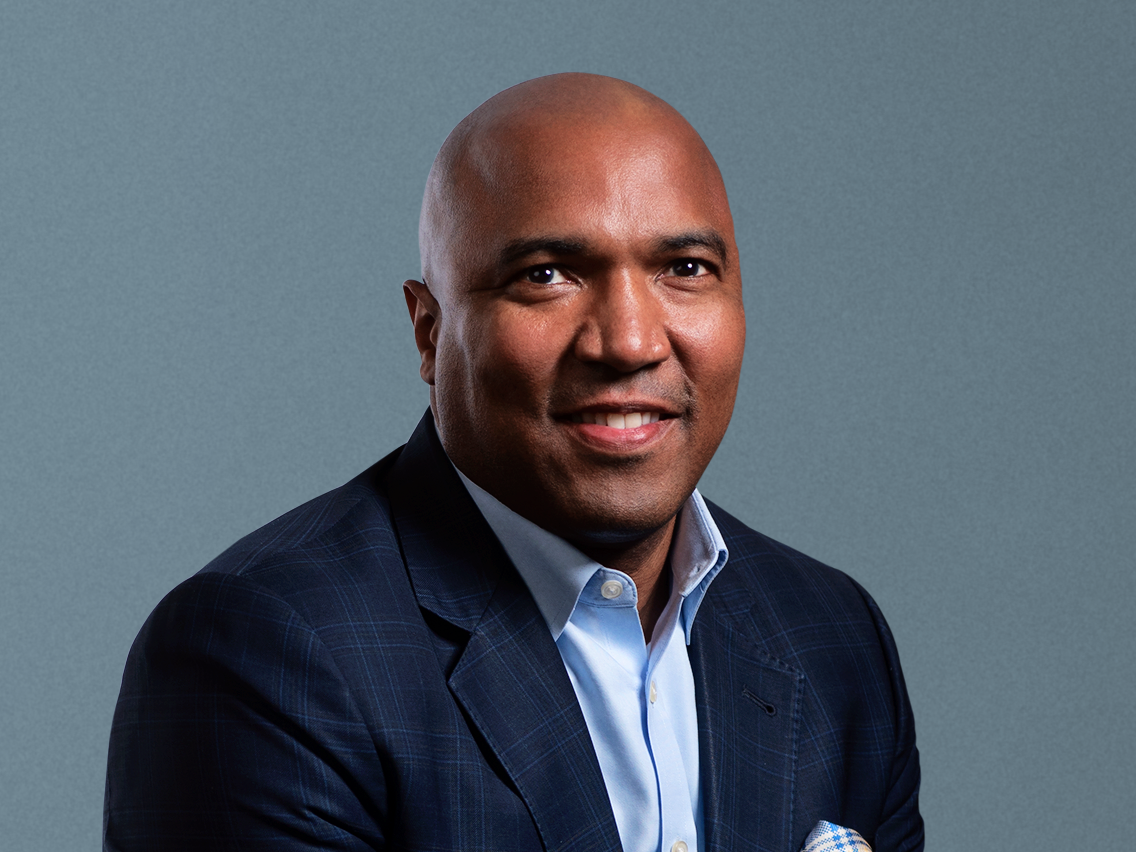 Commercial Property Executive spoke with Dismond about what the transition means for the company, what initiatives he is most passionate about and where the real estate industry has the most to grow.
What was the vision behind CBRE creating the position of chief responsibility officer and folding into it your role as chief diversity officer?
Dismond: By consolidating leadership for ESG matters under a single leader, it elevates the visibility, sponsorship and accountability required to advance measurable progress and continue the gains we have made over the past years.
We have a responsibility to address issues that directly impact our people and communities, such as sustainability and diversity, equity and inclusion. These critical areas remain a top strategic priority for our company.
What does the chief responsibility officer role entail at CBRE?
Dismond: As chief responsibility officer, I oversee all our ESG efforts holistically. ESG is comprised of DE&I, sustainability, workplace safety & wellbeing, philanthropy and public/government affairs. These are all critical areas and, by consolidating responsibility under one leader, we can further drive and accelerate measurable progress through collaborative efforts.
What are some specific initiatives you are passionate about?
Dismond: I am passionate about all our initiatives because of the potential impact they can have. I'd like to highlight two related to CBRE's supply chain.
CBRE manages one of the largest third-party spends in the commercial real estate industry with over 125,000 suppliers globally. Last October, we announced a commitment to spend $1 billion with diverse suppliers by end of 2021 and $3 billion annually by 2025. This commitment directly benefits underrepresented businesses and drives economic impact in the local communities. I am proud to share that we are currently trending to surpass our 2021 goal and are implementing additional strategies to strengthen the relationships and opportunities we have with minority suppliers.
Additionally, our newly announced sustainability commitment includes a supplier sustainability component to help meet our net zero goals by 2040. Through this, CBRE has created the foundation of a sustainable supply chain by implementing supplier sustainability assessments, driving sustainable purchasing and investing in sustainability-focused teams.
Where do you think the real estate industry has the most to grow when it comes to DEI? How can real estate do better?
Dismond: For a variety of reasons, the commercial real estate industry has, historically, been homogenous. This issue is not confined to our industry–however, it is in urgent need of change so that the industry remains competitive for top-tier talent.
At CBRE, we have implemented initiatives that specifically focus on attracting, retaining and developing top-tier talent. These include:
Increasing the funding of a program that targets diverse talent for our Advisory and Global Workplace Solutions business segments
Implementing global policies regarding such matters as racial misconduct, employment of relatives, and diverse interview slates and panels for open positions in order to create a more equitable workplace
Introducing a new mentoring program, EMERGE, that is designed specifically for our Employee Business Resource Groups
Sponsoring unconscious bias training for CBRE employees and leaders
Continuing to partner with organizations such as CREW Network, the National Black MBA Association, Disability IN: and Reaching Out MBA
Targeting recruiting programs for Historically Black Colleges & Universities (HBCUs) to introduce the CRE industry and the different career paths to students
What are some innovative ways real estate firms can ramp up other ESG efforts, like sustainability and social impact?
Dismond: It starts with accountability and leadership. At CBRE, we have critically assessed the areas within ESG where we have the largest opportunity and where we can make the most impact. This helps us prioritize where and how we invest talent, time and energy to accelerate progress.
I would encourage other organizations to do the same and more importantly, learn from each other. It's likely we have the same target goals and openly discussing what is working well and recognizing the gaps, it'll help the collective industry accelerate positive change for our communities and people.
How is CBRE leading in CSR and what can the firm do better?
Dismond: From a sustainability perspective, we recently announced a new commitment to achieve net-zero carbon emissions by 2040–10 years ahead of the goal stated in the Paris Agreement. This commitment encompasses carbon emissions from CBRE's own operations and the properties we manage for investors and occupiers, as well as indirect emissions from our supply chain.
In the community, we have donated more than $2 million to social justice organizations to advance social justice. The company and our employees together donated more than $15 million for COVID relief efforts. These funds went to benefit local communities around the world and, through our Employee Resilience Fund, provided grants to employees who faced financial hardship due to the pandemic.
We will continue to evaluate where we can drive measurable progress to advance societal change—whether it's sustainability, DE&I or safety and wellbeing–these are critical areas. We are committed to leading with accountability and transparency to drive measurable progress.
How have your personal and professional experiences prepared you for this role?
Dismond: Most of my career has really been focused on the business of people: managing them and empowering them to do their best work. As a leader, I've had the benefit of seeing the positive operational results that can happen when employees with different backgrounds are valued, heard and engaged. Helping people bring their full authentic selves to work, grow their careers and deliver great results is what makes my job worthwhile.
Personally, this role has ignited a greater sense of purpose, pride and urgency to address the many inequities that our marginalized communities face. The connection between sustainability, corporate responsibility and DE&I cannot be overstated and through this role, I will influence and lead change to positively impact the communities where we live and work. My commitment to this is unwavering.