By Corina Stef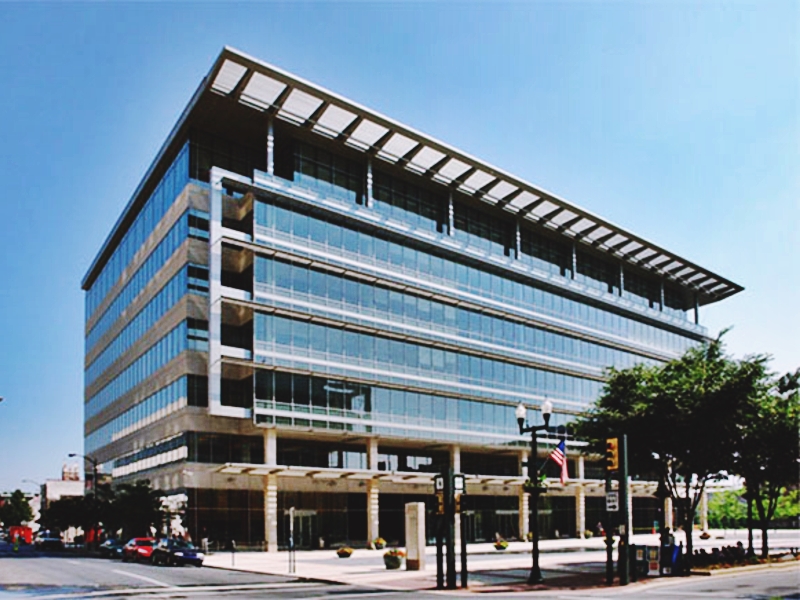 Harlyn Consulting has selected CBRE to lease The Plaza at 835 Hamilton, an eight-story office building in Allentown, Pa. CBRE Executive Vice President William Wolf and Vice President Jody King will handle the brokerage services for the property. 
The 244,545-square-foot asset is located at 835 W. Hamilton St. and includes up to 5,000 square feet of retail space on the first floor. The office building was built in 2003 and features a glass atrium and a two-story winter garden. Tenants include PPL Gold Credit Union and BB&T Bank.
The property is within walking distance from routes 22 and 222, Interstate 78 and multiple bus stations. Neighboring amenities include retailers, restaurants, hotels, child day care, government services and entertainment options.
Green, award-winning asset
The Plaza at 835 Hamilton received an Energy Star label in 2004 for its operating efficiency, in addition to being recognized as one of the top 10 winners of the Urban Land Institute's Awards for Excellence. The property also earned LEED Gold certification. 
"The property was constructed as a first-class premier office obtaining the LEED-Gold creating a healthier indoor environment for all occupants," Wolf said in a prepared statement. "We will offer office suite flexibility accommodating various tenant sizes and an attractive rental rate with unmatched quality."
Image courtesy of CBRE