By Corina Stef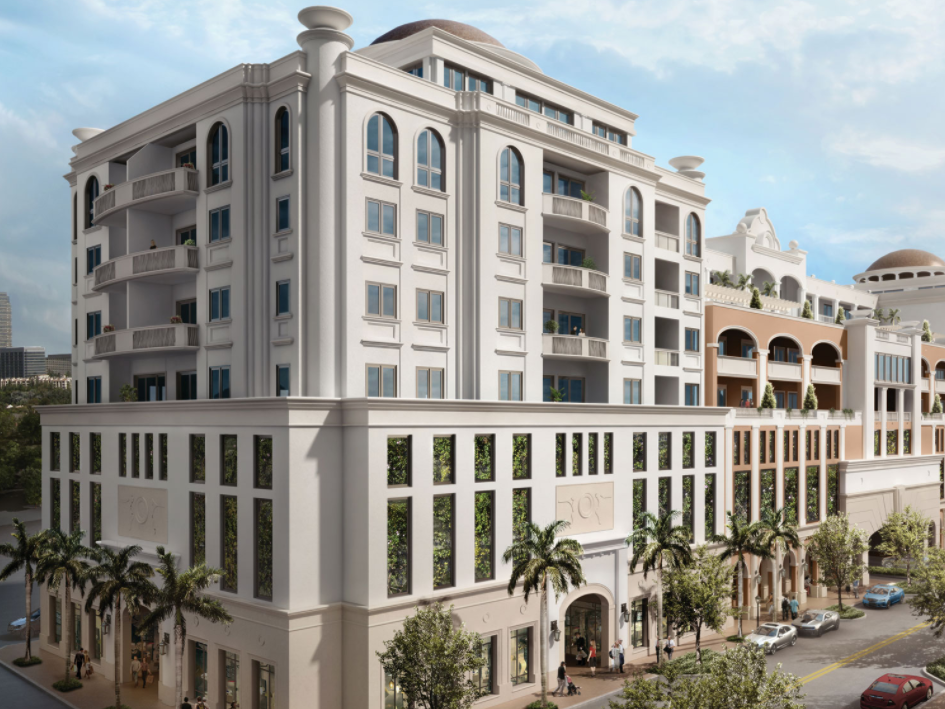 Co-developers Heidi Eckes-Chantré, Kim Tabet and Christopher Brown selected CBRE to handle the retail leasing for their forthcoming mixed-use project, Giralda Place. The nine-story property is located in Downtown Coral Gables, Fla., and is set for completion in early 2018.
The development is located at 2222 Ponce De Leon Blvd. and stretches throughout an entire city block. It will include 13,395 square feet of ground floor retail, 101,300 square feet of Class A office space, three luxury penthouses, one-, two-, three- bedroom suites and two-story town homes.
Other amenities include:
Large floor plans
11-foot-high ceilings
Giralda 7, a seventh-floor leisure level with private pool, day beds, lounges and wet bar
24-hour concierge
Fitness center
419 parking spaces
Electric vehicle charging station
Business-oriented neighborhood
Giralda Place is located in a vibrant neighborhood in the vicinity of hotels, eateries, cafes, retailers, banks, theatres and museums. Transportation is facilitated by multiple bus stations, while the Miami International Airport is a 15-minute drive away.
CBRE First Vice President Ana Barcelo will be in charge of the retail section's leasing services. The property's office component already signed its first lease, as HSBC relocated its headquarters.
"Giralda Place will deliver an exciting, new mix of 'retail-tainment' to Coral Gables, where locals can live, work, dine and shop, all in one sophisticated destination," Barcelo said in a prepared statement. "In addition to our premier location, the neighboring restaurant row nears completion of a city-led, $25 million street improvement project, which will tremendously increase the area's walkability. This further complements Giralda Place's desirable retail setting."
Image via giraldaplace.com