CBRE Ranks Top Life Sciences Markets
The report names the leading clusters for manufacturing, testing and R&D in the fields of biotechnology, pharmaceuticals and medical devices.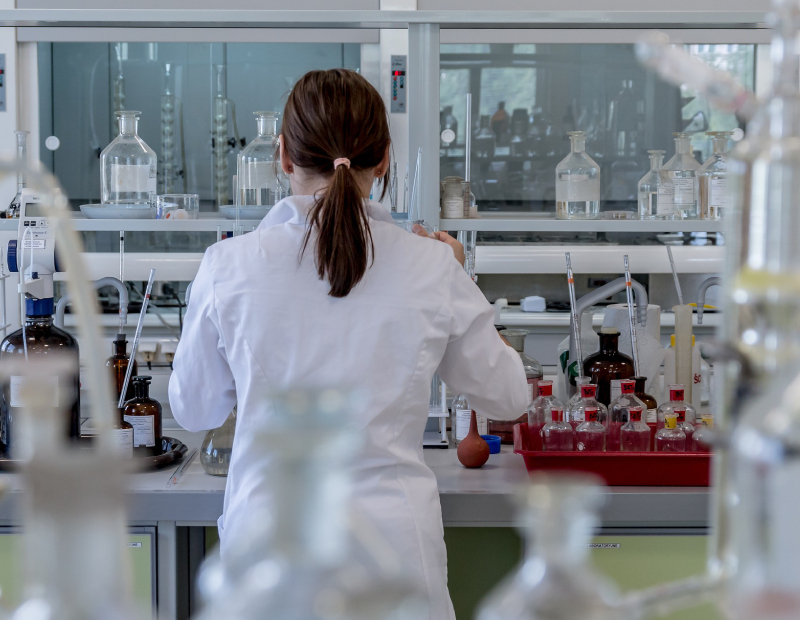 The Boston-Cambridge and San Francisco Bay areas continue to be leading regions for the life sciences sector in the United States with cities such as New York and Los Angeles gaining enough momentum to also be considered top life sciences regions, according to a new CBRE report. The paper puts a spotlight on another group of cities, led by Seattle and Houston, that are emerging as prime candidates to also become leading life sciences hubs.
CBRE's 17-page report—2019 U.S. Life Sciences Clusters: Markets Positioned for 'Century of Biology'—focuses on the human life-sciences industry, which encompasses manufacturing, testing and research and development work in the fields of biotechnology, pharmaceuticals and medical devices.
"Multiple demographic, scientific and financial factors have propelled life sciences into growing faster than most other industries in the early part of this century, and many U.S. markets are well equipped to facilitate and capitalize on that growth," Ian Anderson, CBRE director of research and analytics & primary author of the report, said in a prepared statement. "Those likely to stay at the top of that list, or to rise on it, have an uncommon combination of health institutions and universities, a qualified workforce, a pipeline of industry funding, an ample base of lab space, and a solid technology industry to partner with life sciences companies."
Boston-Cambridge is the number one location in the top 10 established life sciences market in the U.S. followed in order by San Francisco Bay Area, San Diego, New Jersey, Raleigh-Durham, Washington, D.C.-Baltimore, New York City, Philadelphia, Los Angeles and Chicago.
CBRE also analyzed the next tier of emerging hubs to determine which are climbing up the national ranks. The firm ranked the emerging hubs on their three-year growth in life sciences employment, NIH funding, quality and quantity of educational institutions for life sciences studies, number of medical research and health-services institutions and their depth of high-tech workers. They selected nine regions that met the criteria led by Seattle. The other eight in order are Houston, Austin, Minneapolis, St. Louis, Denver, Dallas-Fort Worth, Atlanta and Pittsburgh.
The growth in emerging hubs such as San Diego is evident, notes Ryan Egli, a San Diego-based CBRE senior vice president. The Southern California city continues to be a hotbed for top talent and groundbreaking companies. New projects include Alexandria's 113,000-square-foot Grad Labs, the first lab spec development in San Diego in years. Another key development is BioMed's Center for Novel Therapeutics, which is creating a partnership with the University of California, San Diego.
"The life science industry is one of the main economic drivers in San Diego," Egli said in prepared remarks. "This sector continues to see tremendous growth in the region, in large part due to the top talent that our local universities produce as well as the highly impactful research institutions and corporations that call San Diego home. The University of California, San Diego, for example, graduates roughly 3,400 STEM degrees a year and consistently provides the region with premier talent."
Record pace
San Diego isn't the only region seeing life sciences become a major part of the economy. The report notes momentum is spreading around the country. The U.S. life sciences industry is growing at the fastest pace since 2000 with employment growing 42 percent over the past 20 years. While all subsectors—manufacturing, testing labs, R&D—are booming, R&D continues to outperform the other subsectors. R&D grew at an annual pace of 6.2 percent in the third quarter of 2018 and has grown 88 percent over 20 years.
The expansion of the industry is having an effect on office space as well. In the third quarter of 2018, 26 percent of all office demand in the San Francisco Bay Area was in the life sciences sector. Most of the investment activity has also been occurring in the San Francisco Bay Area and in Boston-Cambridge on the East Coast. Investments are coming from institutional investment managers, private equity, some REITs and several owner-occupants.
"Multiple indicators point to sustained, strong growth for the life sciences industry, which makes life sciences labs and offices an ideal focus for developers and investors," Steve Purpura, vice chairman leading CBRE's Life Sciences business, said in a prepared statement. "Few industries offer this much expansion potential, but much of the activity happens in a select number of special markets."
The report notes the near-term outlook is also favorable with the availability of ample capital. Strong drivers suggest long-term demand for lab space should grow.
"The real estate sector and the market have a working relationship that goes back more than 60 years, and it has only grown stronger during this period of significant growth and development," Egli said.
Images courtesy of CBRE