By Adina Marcut
CBRE is representing a group of six owners in the sale of Chouteau'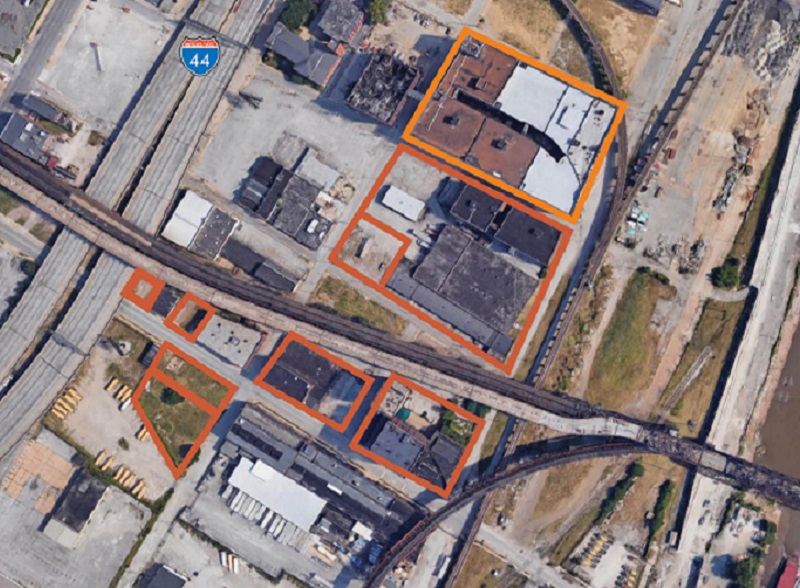 s Landing, a 19-property redevelopment portfolio situated on 11.8 acres in St. Louis. Matt Bukhshtaber and Will Mura of CBRE's St. Louis office will arrange the sale.
Mixed-use opportunities
The 19-property portfolio features 869,821 square feet of space. Located south of the Gateway Arch, along the St. Louis riverfront, the property is in close proximity to Arch and Busch Stadium, offering convenient access to transportation and to interstates 64 and 44. The portfolio could support multifamily, office, industrial and retail space.
The portfolio includes:
800-12 S. 2nd St.
818-826 S. St.
101-121 Chouteau Ave.
920-922 S.2nd
200-10 Chouteau Ave.
1017 S. 2nd
211-213 Chouteau Ave.
225 Chouteau Ave.
760 S.2nd
741 S.2nd
215-219 Lombard St.
221-231 Lombard St.
800-802 S. 3rd
806-810 S. 3rd
200-224 Lombard St.
1023 S 2nd
109 Cedar St.
719-727 S. 1st
711-717 S. 1st
"I cannot emphasize enough what a unique opportunity this portfolio represents," Bukhshtaber, executive vice president, said in a statement. "Parcels from six owners were assembled by our team to bring Chouteau's Landing to market, and grants a developer the opportunity to redevelop an entire district. The revitalization of downtown sectors and the visibility of this site from all sides create an environment for a new development to become a landmark in St. Louis."
CBRE also recently marketed a redevelopment opportunity in Los Angeles, in which Trammell Crow Co. and Clarion Partners nabbed 54 acres to develop a new business park. 
Image courtesy of CBRE