By Timea Papp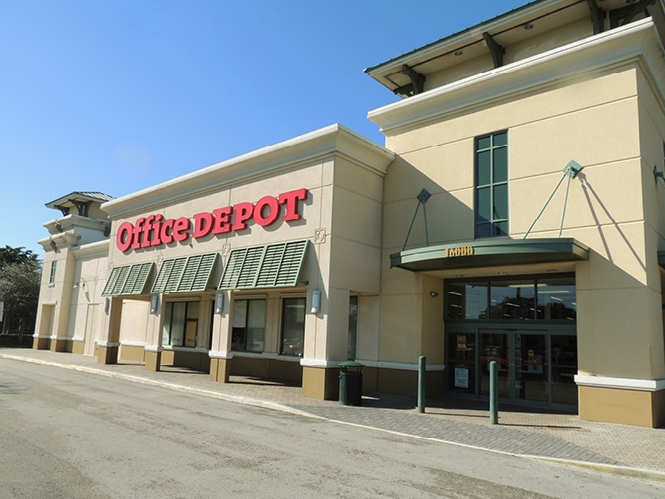 CBRE completed the sale of Red Palmetto Shoppes, a 59,925-square-foot retail center in Miami Lakes, Fla. Red Palmetto Associates Ltd., an entity affiliated with Courtelis Co., sold the leasehold interest in the property to Ham Palmetto LLC, led by Augusto Ham, in a $12.2 million deal.
Long-term ground lease
Located at 16000-16250 NW 57th Ave. (Red Road), Red Palmetto Shoppes sits on an approximately 7-acre site subject to a long-term ground lease. Anchored by Office Depot, the shopping center is 98 percent occupied by a variety of tenants including Nutrition S'Mart, TD Bank, Chick-Fil-A, Firehouse Subs and Sally Beauty and features 329 parking spaces with a ratio of 5.5 spaces per 1,000 square feet. Former owner Courtelis Co. developed the property in 2008.
David Donnellan, senior vice president, Todd Weintraub, first vice president, and Patricia Friend, senior financial analyst at CBRE's South Florida Retail Investment Properties Team, represented the seller in the transaction.
"There was substantial investor interest in the center due to the quality of the location and improvements, as well as the future dependability of the income stream, with nearly 60 percent of the income derived from national tenants," said Donnellan, in prepared remarks. "The traffic counts are strong at 45,000 vehicles per day and surrounding population is exceptionally dense with over 183,000 people living within a three-mile radius of the center," added Weintraub.
Image courtesy of CBRE