March 6, 2012
By Barbra Murray, Contributing Editor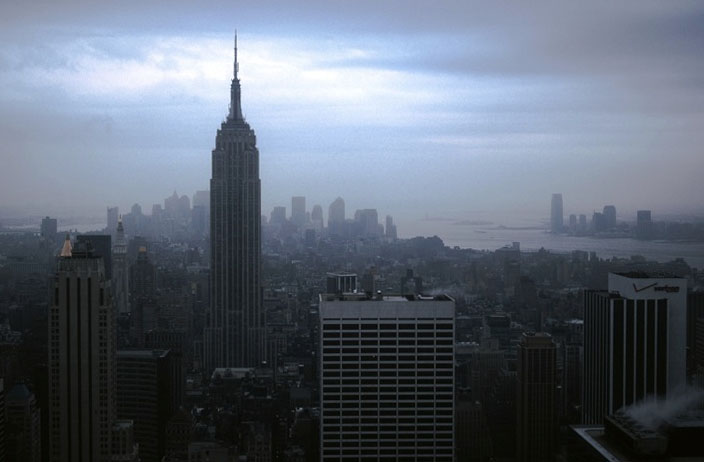 Last year was a good year for the Manhattan hotel market and, according to CBRE Group Inc.'s Winter 2012 Snapshot, this year will bring more of the same: solid performance and rising investment sales volume.
Difficult economic times or no, the average Manhattan occupancy rate held steady at an enviable 84 percent in 2011, while the national rate hovered at 65.9 percent. According to CBRE Econometric Advisors, CBRE's analysis and forecasting division, those numbers are unlikely to backslide, even in Manhattan, where 4,100 new guestrooms came online in 2011. It's not every city that can absorb thousands of additional units, but then again, Manhattan is not every city.
"Manhattan continues to displace ample room nights to the outer boroughs, upstate New York and New Jersey," Bradley Burwell, senior associate with CBRE Hotels, told Commercial Property Executive. "March through December in the City have above 80 percent occupancy levels, which are not higher just because of the natural loss factor that comes with the perishable nature of hotel room inventory. So, this being said, the demand drivers that will absorb the new rooms in 2011 are already here and are just not yet accommodated. These rooms will fill a void."
It is the limited-service inventory that is leading the pack. Limited-service properties surpassed full-service properties a few years ago and will continue to post occupancies that exceed hotels with all the bells and whistles. "We are seeing much higher quality, well-branded, new limited-service hotels come into the market than have historically been here," Burwell said. "Customers see value in this new high-quality lodging product that is still sold at a reduced cost to the full-service alternatives. As previously noted, there is ample demand to fill all of the rooms in Manhattan. As the limited-service product has become better over the last few years, they have been able to charge more; thus, we have seen their rates increase faster than the full-service hotels in the market."
The positive news for 2012 across greater New York City extends to revenue per available room and the average daily rate, which, in the metro area, are headed for an upswing. ADR is on target to increase 4.5 percent to $243 and RevPAR will rise 5.4 percent to $197. The region will continue to outpace the U.S. market, which will see both ADR and RevPAR go up just 3.8 percent to a respective $123 and $81.
On the investment front, 2011 proved to be a stellar year in Manhattan. Transactions totaled $3.8 billion, marking an increase of more than 50 percent over 2010. And with strong fundamentals and recovering capital markets, the high volume of sales activity will maintain its climb in 2012. Additionally, as hotel investors grow evermore eager to get a piece of the Big Apple, cap rates are on track to remain at historically low levels. As for cap rates, again, Manhattan overtakes the U.S. average.
"Over the last forty years or so, we have seen hotel rates in New York City increase ahead of national or local inflation rates–nationally, hotel ADRs increase in line with inflation over the long term–which allows investors to buy at aggressive yield levels today but realize very strong returns in just a few years," Burwell explained. "As such, nearly every hotel transaction in Manhattan in 2011 was at a sub-5 percent cap rate, compared to the national average of around 7.5 percent."
The Manhattan hotel market is making a fast comeback.