By IvyLee Rosario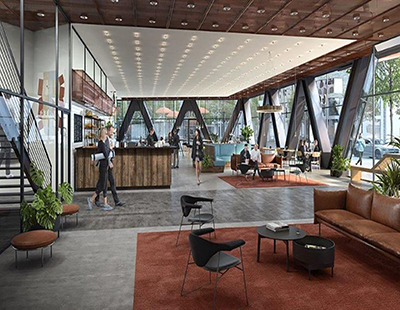 Castellum began construction on the first WELL-Certified office building in the Hyllie district of Malmö, Sweden. The investment is estimated at $41 million, including the acquisition of land for the property.  
The building dubbed Eminent, will offer around 103,000 square feet of leasable office space. Completion of the project is set for the first quarter of 2019. 
Castellum has already inked two leasing contracts, one five-year agreement with Boozt Fashion AB for around 52,000 square feet and a seven-year agreement with Open Community Concept AB (Mindpark) for around 16,000 square feet. 
WELL Features
WELL is assessed on seven concepts which influence health: air, water, light, sound, nourishment, fitness and a sense of well-being (mind). The Hyllie office will include the following features to meet these concepts: 
Outdoor offices in the courtyard
A roof with a view of the Öresund Bridge
Bicycle service and electric-car charging stations
On-site bistro
Vertical gardening of edible plants on the outer walls
Group activities for tenants such as yoga on the roof and running in the park
In the café/bistro, healthier options will be offered, including less sugar products
Information through literature and signage that makes tenants aware of how diet and exercise contribute to better health
"It is satisfying to grow with a leading-edge project in the well located Hyllie and that the property is already well-rented," said Henrik Saxborn, CEO of Castellum, in prepared remarks. "It is also good to note that we are taking the next major step on our sustainability journey after last year being ranked as the world's most sustainable real estate company in the segment of office and logistics premises."
The building will also be environmentally certified with the ambition to reach Miljöbyggnad Gold level, which is part of the Sweden Green Building Council. 
Malmö is growing when it comes to office development. Earlier this month Skanska announced it was investing $49 million in its latest office project, called Epic, which will also be WELL-Certified upon completion. 
Image courtesy of Castellum