By Brad Berton, Contributing Editor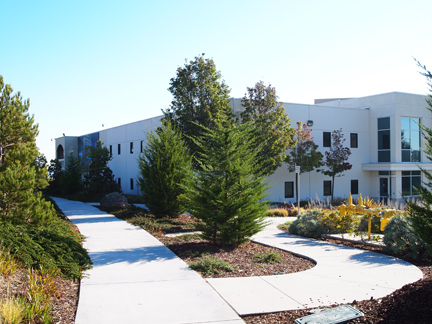 Biotech giant Genentech implemented the U.S. Green Building Council's California Best Buildings Challenge across five buildings totaling more than 780,000 square feet at its 50-building South San Francisco campus over much of 2012. As it proceeds with the program, its efforts are also providing the company (and in turn parent Roche Group) with impetus to road test additional initiatives potentially rolled out beyond the five buildings—including some with longer payback periods than some of company's extensive recent sustainability investments, noted sustainability manager Katie Excoffier.
Genentech purposefully selected what Excoffier described as "a good cross-section" of facility configurations and ages for the Challenge, including office and R&D buildings completed anywhere from 1974 to 2006. Indeed, at the two buildings featuring laboratories, Genentech's new Green BioPharma group pursued what Excoffier called "lab-specific energy savings" amid general retrofits, while other specialists audited kitchens for additional energy efficiencies at the three buildings featuring cafeterias.
Genentech's Challenge activities also include experimentation with three lighting-control system alternatives. The company estimates additional energy investments being implemented as part of the Challenge will typically pay for themselves through savings in about three years.
Outside the energy realm, Genentech's sustainability programs have tended to achieve payback periods of one to three years. But as Excoffier noted, the aim is to implement any program with a payback of five years or less.
Find out more about the USGBC's California Best Buildings Challenge in CPE's February 2013 issue. And view a slideshow of participating buildings.