By Keith Loria, Contributing Editor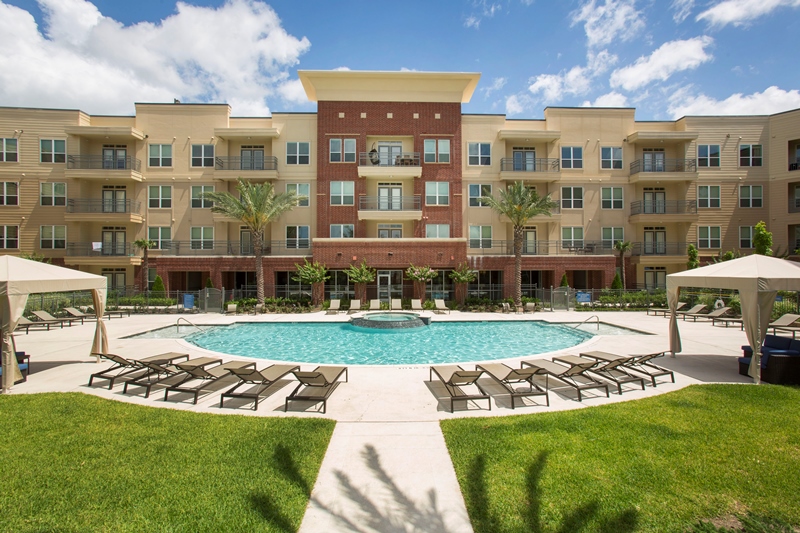 Carroll Organization has acquired City Lake, a best-in-class 319-unit apartment complex in Houston, Texas, which it has renamed ARIUM City Lake.
"The submarket has a demonstrated history of robust organic rent growth, which is a trend that we think will continue due to the strong resident demographics in the area," Josh Champion, Carroll Organization's president & COO, told Commercial Property Executive. "We currently have a large footprint in the greater Houston area which allows us to truly understand the local economic trends. Additionally, part of our success comes from efficiently scaling our operations. Acquiring City Lake allows us to leverage our human capital effectively."
Located at 8877 Lakes at 610 Drive, ARIUM City Lake offers lake views and activities, where residents can fish, kayak and canoe. Community amenities include a 24-hour fitness center, business center with a conference room, two courtyards with garden views and gas grills, a five-story structured parking deck, a resort-style pool and a separate whirlpool that overlooks the lake.
Originally built in 2013, the luxury multi-family community is situated close to the Texas Medical Center, one of the largest employment centers in the state, employing more than 100,000 workers. The property is also minutes away from popular Houston destinations including Meyerland Plaza, Houston Galleria, NRG Park and the Museum District.
"As well as being in close proximity to Texas Medical Center, City Lake is also minutes away from Downtown Houston, Greenway Plaza, Uptown Houston and a number of different lifestyle amenities," Champion added. "The average home value surrounding the City Lake site exceeds $270,000, nearly twice the Houston average. When you combine all these attributes in addition to the truly pristine physical characteristics of City Lake, we see the entire area as a place renters will want to live for years to come."
Carroll Organization has had a busy year with 15 multi-family acquisitions valued at more than $615 million. According to Champion, the company actively seeks luxury communities in areas of robust rent and employment growth, and Houston and its surrounding submarket is experiencing tremendous renter demand.
"The core of our company philosophy is buying quality property and creating communities where people want to live. If we are successful, then we know our investment returns will follow," Champion concluded. "To do this, we focus on investing in high-quality assets, in excellent markets which demonstrate positive employment and population growth. City Lake exemplifies each of the strong points we look for in a Class A+ property and one its community residents will enjoy calling home."
ARIUM City Lake will be managed by Carroll Management Group.