By Barbra Murray, Contributing Editor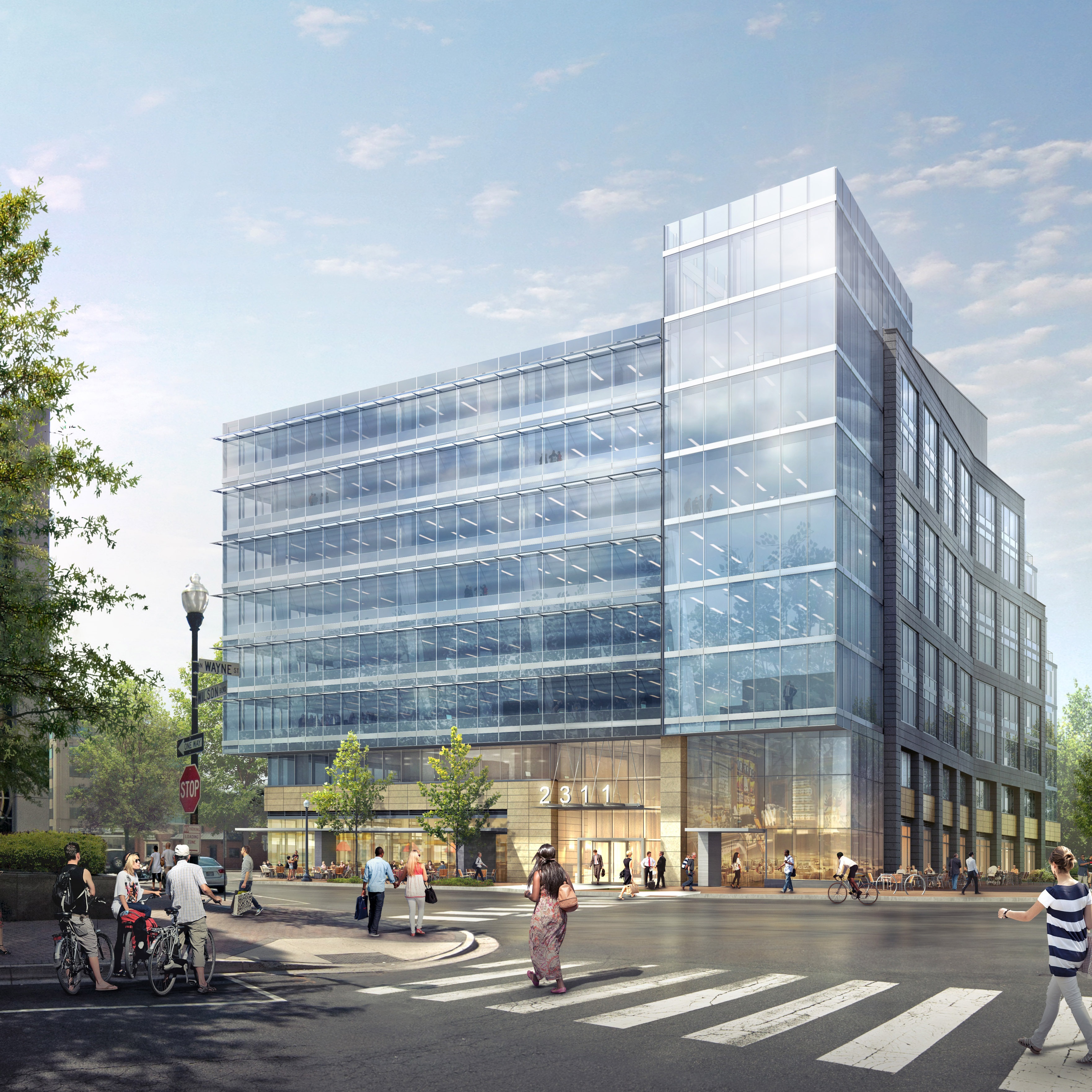 The site at 2311 Wilson Blvd. in Arlington, Va., will soon sprout a premier 175,000-square-foot office building now that Carr Properties has commenced demolition and the pre-construction phase for the project. According to a corporate presentation by Tel Aviv-based Alony Hetz Properties and Investments Ltd., which invested $330 million in Carr in 2013, the projected development cost for the suburban Washington, D.C., development is $90 million to $100 million.
Sited in Arlington's Courthouse submarket just one block from the busy Courthouse Metro station, the freestanding building at 2311 Wilson will encompass much more than 150,000 square feet of Class A office space. It will also feature approximately 7,800 square feet of ground-level retail, a 7,000-square-foot childcare facility and a 5,600-square-foot conference center. Additionally, an 18,000-square-foot public park will adorn the property. The eight-story building is also designed to qualify for LEED Gold certification.
"We believe that there is strong evidence in the marketplace that tenants are seeking well-located, quality offerings that provide solutions that optimize their efficiency strategies," Dan Dooley, COO for Carr, said in a prepared statement. "We have designed this building in response to that demand."
Carr has tapped commercial real estate services firm Cassidy Turley to spearhead leasing at 2311 Wilson. Currently, Arlington is struggling; its vacancy rate in the third quarter was 23.1 percent, per a Cassidy Turley report. However, the Courthouse submarket is faring better, with a third-quarter vacancy of 13.6 percent. Additionally, Courthouse was one of two of Arlington's more than 20 submarkets to experience positive year-to-date absorption.
The next step for 2311 Wilson is issuance of the building permit, which Carr anticipates in 2015. If all goes as planned, the building will make its debut in the first quarter of 2017.