February 14, 2012
By Scott Baltic, Contributing Editor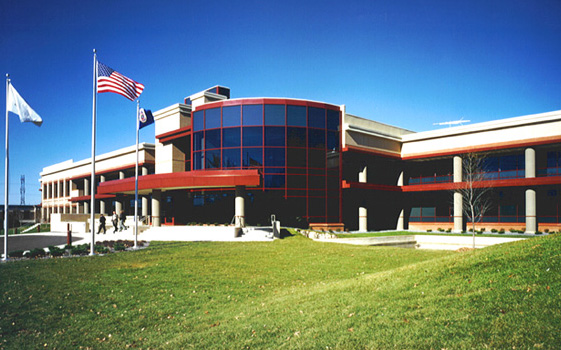 Carlson Real Estate Co. has engaged investment banking firm Eastdil Secured to "assist in reviewing and evaluating strategic alternatives" for CREC's 5.5 million-square-foot real estate investment portfolio in Minnesota, Arizona and North Carolina, Carlson announced Friday. Options could include "a sale or joint-venture arrangement of its real estate business operations or portions of its portfolio," CREC said.
There is no set timeline for the engagement, which CREC expects to continue over the first half of 2012, company spokesperson Josie Hemmingsen told Commercial Property Executive.
The announcement states, "CREC intends for its next generation of new real estate investments to be more closely aligned with Carlson's enterprise-wide strategic objectives." To that Hemmingsen added: "Strategic objectives include opportunities related to the hospitality business units of the organization." Although CREC itself owns almost solely office and industrial properties, family-/privately held parent company Carlson owns Carlson Wagonlit Travel, the world's largest travel company, as well as Radisson and Country Inn hotels and the TGI Friday's restaurant chain.
CREC manages its portfolio in-house. The company notes that most of its holdings "were planned and developed by CREC with a view toward long-term ownership," so time will tell whether this engagement with Eastdil will alter that approach.
The flagships of CREC's holdings are Carlson Center, a business park surrounding the Carlson headquarters at the intersection of I-394 and I-494 in the western suburbs of Minneapolis, and a 36-story mixed-use project in downtown Minneapolis comprising the Radisson Plaza Hotel and Plaza Seven Office Tower.
In Arizona, CREC owns the Cotton Corporate Center within Cotton Center, a 116,000-square-foot two-story office building together with a two-building 150,000-square-foot high-image flex product on 20 acres of a mixed-use business park in Phoenix, near Sky Harbor International Airport.
In North Carolina, one of CREC's two industrial properties is the CLT Logistics Center, a 583,000-square-foot complex with flex/light industrial buildings immediately south of Charlotte/Douglas International Airport.