Carey Watermark Buys NYC Holiday Inn Hotel for $113M
Carey Watermark Investors has made its first New York City acquisition with the $113 million purchase of the 226-room, 24-story Holiday Inn Manhattan 6th Avenue in Chelsea.
By Gail Kalinoski, Contributing Editor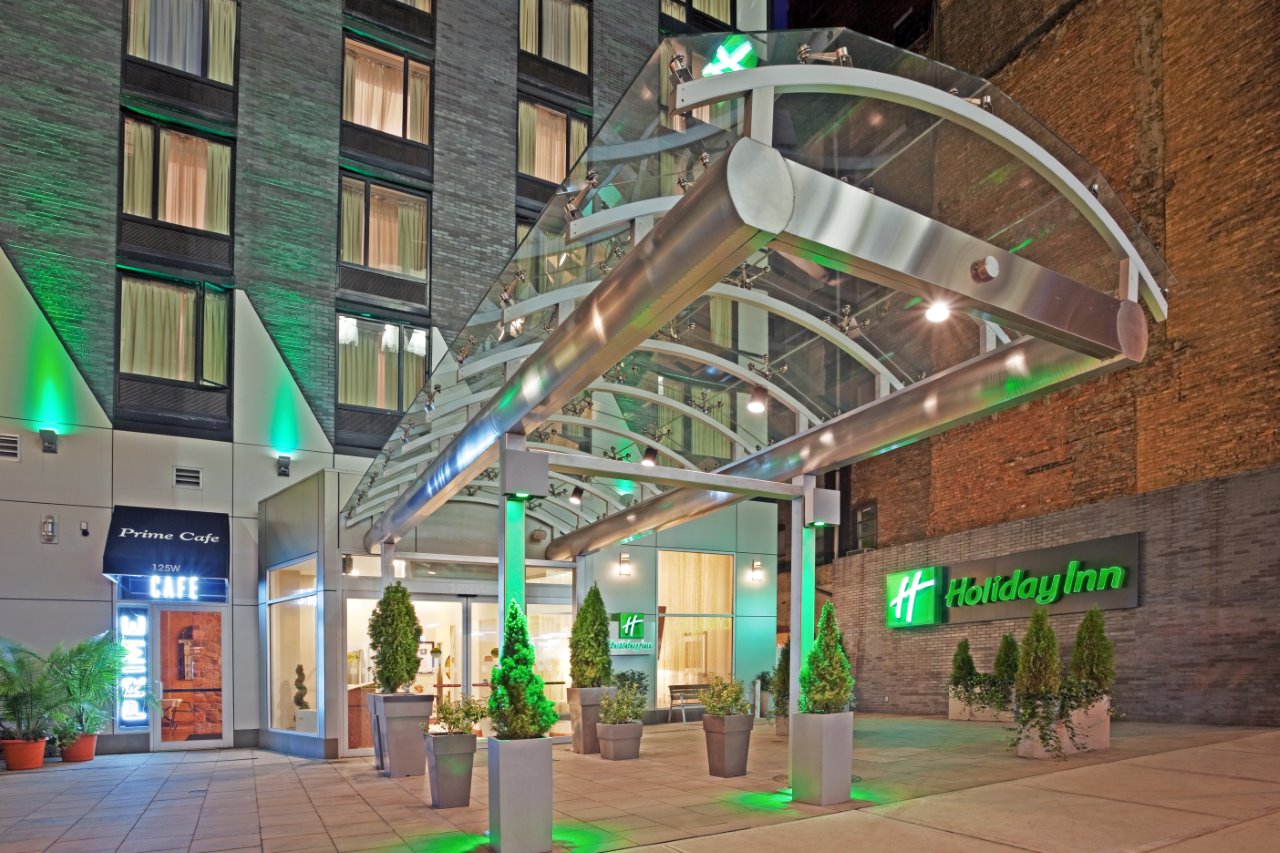 Carey Watermark Investors Inc. has made its first New York City acquisition with the $113 million purchase of the 226-room, 24-story Holiday Inn Manhattan 6th Avenue in Chelsea.
Combined with $8.4 million in planned capital improvements and acquisition-related costs, the  New York City-based hotel REIT's total investment in the property is approximately $121.4 million. The purchase was financed with $80 million of debt.
The hotel, built in 2008, is at 125 West 26th Street between 6th and 7th avenues in the Chelsea section of Manhattan. The property, located in the Midtown South submarket, is near Penn Station, Madison Square Garden, Herald Square, Times Square and the Empire State Building. Prime Café, a 2,400-square-foot restaurant and adjoining lounge is leased to a third-party operator but provides food and beverage services to the hotel. Amenities include a business center and fitness center.
"The opportunity to enter this market through the acquisition of a relatively new, well-located property with an established operating history, strong initial cash returns and the potential for future appreciation made it an ideal investment for Carey Watermark," CWI CEO Michael Medzigian said in a news release.
Medzigian said that New York City is the most active hotel investment market in the United States. The Big Apple saw $2.7 billion in hotel transactions in 2012. Though the number of investments is expected to drop slightly this year, it is still expected to reach between $2.3 and $2.4 billion, according to the Jones Lang LaSalle's Hotels & Hospitality Group's Hotel Intelligence New York Report.
"The New York lodging market is the strongest performer of the top-25 U.S. hotel markets with a 35 percent RevPAR premium over the next highest market," the report stated. "Manhattan is expected to add over 3,200 additional hotel rooms in 2013, a 4 percent increase over 2012 supply, representing higher growth than any major urban market in the U.S. While the new supply will be quickly absorbed, it will contribute to temper the market's overall RevPAR growth potential for the year."
PKF Hospitality Research L.L.C. said in its Hotel Horizons Research Snapshot Report for June-August 2013 that tourism continues to be robust in Manhattan, where RevPAR was up nearly 15 percent in February and March this year. New York City officials estimate 52 million tourists visited in 2012, up 44 percent in the past decade.
The New York City purchase comes one week after Carey Watermark announced it had acquired the Hutton Hotel, one of Nashville's top hotels, for a total investment of $77.3 million. The 247-key, four-star boutique hotel is located in the city's West End neighborhood near the major entertainment venues and the Music City Convention Center.
In March, Carey Watermark made two separate acquisitions. The first was a five-property Hilton-branded portfolio that it purchased for about $104 million, including $64.5 million in debt. The portfolio comprises the 131-key Hilton Garden Inn Baton Rouge Airport in Louisiana; the 105-key Hampton Inn & Suites Legacy Park-Frisco in Dallas; the 119-room Hampton Inn & Suites Atlanta Downtown; the 144-room Hampton Inn & Suites Memphis-Beale Street and the 133-room Hampton Inn Birmingham-Colonnade in Alabama. The second March purchase was a 132-room Courtyard by Marriott property in Pittsburgh.