Matt Galligan has been in the business for four decades, and he's not showing any signs of stopping. The real estate finance veteran, who has specialized in syndications and had a prominent role in the rise of REITs, is riding the current upcyle as a lender while nurturing the next generation of movers and shakers.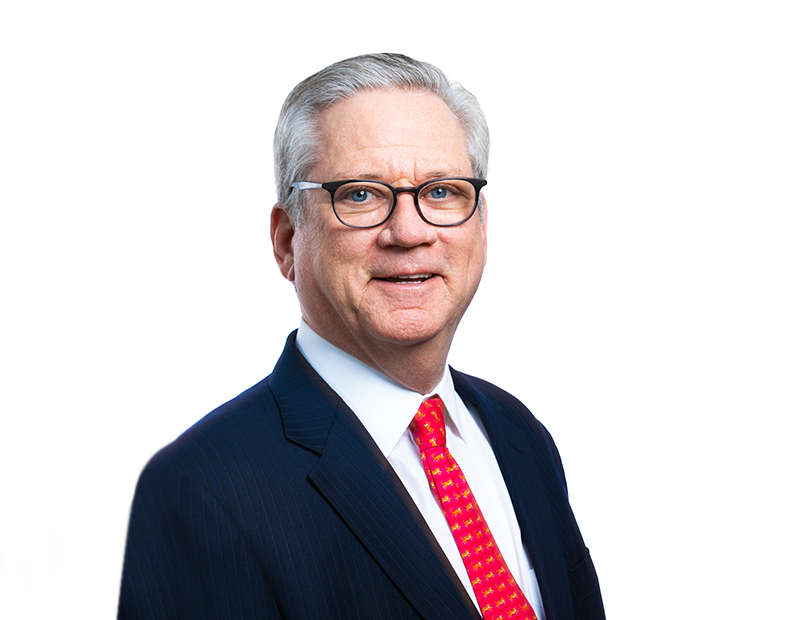 "I like the adrenaline rush," said Galligan, who was recently named vice chairman of real estate finance at CIT. "Although I'm 65 now—I don't like the adrenaline as much as I used to."
CIT's real estate finance group, which Galligan joined as president in 2011, provides value-add and construction loans to developers in the office, retail, industrial and multifamily sectors. Most of CIT's business is split between the Northeast and California, where over the last few years it has been focusing on Southern California workforce housing. Meanwhile, in New York, recent deals have included a $35 million construction loan to William Macklowe Co. and LaSalle Investment Management for an Upper East Side office development and a $65 million construction loan for a 74-unit luxury community being developed by RB Realty Capital and RJ Capital Holding in Forest Hills, Queens.
Born and raised in Wallingford, Conn., a small town near New Haven, Galligan got his first taste of the real estate world early on. His father, a lawyer, often worked on real estate closings, while his mother began selling properties during Galligan's years at the College of the Holy Cross.
Big city life
After graduating from college, Galligan made the jump to New York City to enter the Chase Bank training program while also taking night classes toward his MBA at New York University's Stern School of Business. He couldn't help but feel intimidated by the big city, but a year later he was hired by the bank's real estate department and found a mentor in New York Regional Director William McCahill, who had a "profound influence" on him and his career. He helped Galligan connect with other young people in the Chase training program who were also learning to navigate the Big Apple and the corporate world. Galligan met his wife, Susan, in the Chase training program.
Galligan stayed at Chase for a decade before taking a position in real estate investment banking with Bank of Boston. He was in a startup real estate syndication role in the early '90s, around the time when real estate markets tanked in New England and nationwide. As the firm and the industry started to come out of the slump, Bank of Boston emerged as a very significant player in the REIT finance business.

Career milestones
Galligan completed a landmark deal in 1995, after the markets had rebounded. Westinghouse Electric Corp. was looking to shed some of its debt. The company had a real estate investment community division in the Naples, Fla., area and sold it to a Bank of Boston developer client for $550 million. Galligan and his team financed what was essentially a $300 million land loan.
"It was pretty spectacular," Galligan observed.
After closing the Westinghouse deal, Galligan, burnt out from plane travel and feeling like he'd hit a peak, was looking to switch things up.
"I was very good at the transaction business, but when that deal closed, I kind of felt it was 'just another deal,'" Galligan remembered. "I think that I was about as challenged on deals as I could be. I wouldn't find anything thornier than that."
Galligan decided what he really wanted was to get into a management role. So in 1996, he moved to Fleet Bank and put together a larger division of people and a broader product set that included mezzanine finance as well as syndications. Galligan's group at Fleet did more than $1 billion in deals in the first 18 months.
After six years at what would become FleetBoston Financial, Galligan went through a period he called his "walk in the desert," working on the private client side for a while before joining DebtX, a loan sale trading company.
He found his way back to New York City in 2007, when he received an offer to build a real estate finance department from scratch at Bank of Ireland. It was a big shift from running a startup—the management was 3,000 miles away in Ireland. The bank provided $2 billion in U.S. real estate loans before the portfolio was sold to Wells Fargo in 2011.
That's when Galligan left to join CIT Real Estate Finance, which originates and underwrites senior secured real estate transactions. The division provides midsize stabilized, value-add and construction loans between $20 million and $50 million to developers across the real estate sectors. In July of this year, Galligan's division provided a $27.5 million acquisition loan to Innovatus Capital Partners LLC for its purchase of 4040 Civic Center Drive, a Class A office property in San Rafael, Calif.

Love what you do
It's not just the adrenaline rush that kept Galligan in the industry. He discovered he enjoys the people management part of the business, something he calls "atypical" on the real estate finance landscape. What he really excels at is marshaling a team of people in a deal setting and getting them to work toward a common goal by playing to each member's strength. It's something that ties into his other passion, mentoring, which he sees as a crucial part of any real estate professional's career.
He has two pieces of advice for those looking to enter the real estate industry: Find a mentor and keep them throughout your career, and network. Galligan was grateful to have a mentor when he first arrived in New York City and "didn't know anything" about the corporate world.
"I made some of the best contacts of my life in my 20s," said Galligan. "Fellow bankers, but also people that I could call today and get advice from. At the time, they were five years ahead of me, and they seemed so wise—and they were, compared to what I was."
The new generation
Galligan and his wife, a residential broker with The Corcoran Group, have two adult sons in the business. Their older son, Teddy, works for JLL, while their younger son, Phil, works for Meridian Capital Group.
"My younger son is always pumping me for info; the older one not as much," said Galligan.
Adapting to the needs of young talent is especially important to Galligan for two reasons: keeping people in the business and cultivating and nurturing women in real estate. These are two things he thinks the industry has been "terrible" at.
"You do have to adapt to the times," Galligan concluded. "This generation, they're just going to do what they want to do when they want to do it. It's very often a different environment than we can offer."
You'll find more on this topic in the CPE-MHN 2019 Guide to Investing.