by Barbra Murray, Contributing Editor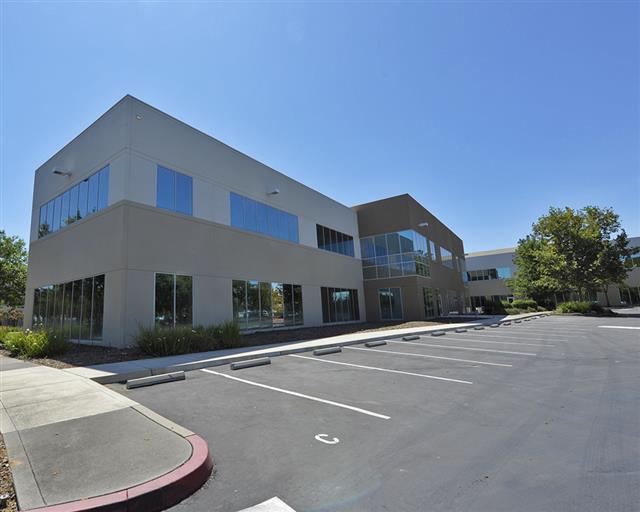 Sacramento—Capri EGM caps off a busy summer of acquisitions with the purchase of a two-building office property just outside of Sacramento in Rancho Cordova, Calif. The investment company bought the 175,000-square-foot mission critical corporate office campus, leased in its entirety to Blue Shield of California, from Strada Investment Group. According to Sacramento County records, the asset commanded just over $39.7 million.
In a prepared statement, Shelby Pruett, co-chairman & CEO of Capri EGM, said, "The acquisition is consistent with our established strategy, providing durable cash flows, escalating annual rents, and attractive risk adjusted returns over time and across a variety of market conditions and economic cycles."
This latest addition to Capri EGM's portfolio is comprised of Zinfandel I & II, which carry the respective addresses of 3300 Zinfandel Drive and 10834 International Drive. Developed in 1997 and 1998, respectively, Zinfandel I & II last traded in 2014, when Strada shelled out $12.2 million on what was then two vacant Class B buildings. The low-rise structures have come a long way in the last two years. In 2014, Strada commenced a massive renovation of the Zinfandel complex and quickly leased it to Blue Shield, which signed a 10-year agreement for the property in 2015. For Capri EGM—which focuses on corporate sale-leaseback and build-to-suit financing, and the acquisition of institutional quality single-tenant properties—the office asset fits its criteria like a glove. The company has mastered the art of finding what it wants—and getting it.
"While the market is competitive, it is also highly fragmented in terms of ownership, information, and transaction origination, creating significant opportunities for investment," Pruett told Commercial Property Executive. "Capri EGM is relationship-driven and maintains a broad network from which it is able to source acquisition opportunities not necessarily seen by its peers. A local 'ground-up' sourcing and 'top-down' approach through industry contacts combined with a multi-sector platform enhances our market intelligence and proprietary opportunities."
The proof is in the purchases. Recently, Capri EGM acquired a build-to-suit distribution facility in the Pittsburgh area for the North American subsidiary of global technology company Philips, and it snapped up a suburban Denver build-to-suit office property for Alliance Data. Those transactions only marked Capri EGM's summer activities; the investment concern has been busy buying all year.
Image courtesy of Yardi Matrix