May 5, 2010
By Barbra Murray, Contributing Editor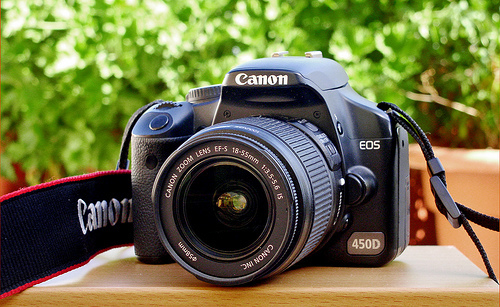 After three years of planning, Canon U.S.A. Inc. has just broken ground on its new 1.2-million-square-foot headquarters in Melville, N.Y. Although the digital imaging and office solutions company will move away from its current 400,000-square-foot home in Lake Success, it will maintain its nearly four-decade long presence on Long Island. The project carries a development price tag of $636 million.
Canon, which presently maintains its North American headquarters in five leased buildings, will erect a 700,000-square-foot, five-story office structure and two parking facilities totaling 500,000 square feet on a 52-acre site just off the Long Island Expressway in the Route 110 Corridor. The company shelled out a whopping sum of approximately $100 million to acquire the land, a onetime pumpkin farm, from developer the Holiday Organization and the Tilles Companies in 2007. Designed by global architectural firm HOK, the property will qualify for LEED Gold certification.
The new headquarters, which will serve Canon's operations in North America and South America, will house the company's 1,200 employees currently based in Lake Success, and will provide enough elbow room for the approximately 750 jobs that are expected to be created over several years following the project's completion.
Both local and state officials, eager to lure and retain both new and established technology firms and businesses in other industries, anticipate that Canon's commitment to Melville will spur further development activity in Suffolk County's 110 Corridor, which is home to the State University of New York at Farmingdale and serves as a leading employment hub in the area. Canon's decision to stay put in Long Island was not a done deal in the beginning; it took a bit of courting.
Among the organizations that pitched in to woo the company were the New York State Department of Transportation and Empire State Development, which helped sway the company with a deal that will add LIE service road lanes to diminish heavy traffic near the new headquarters locale.
Canon's new North American home–parent company Canon Inc.'s to other global headquarters are located in Tokyo and London–is on track to debut in 2012.