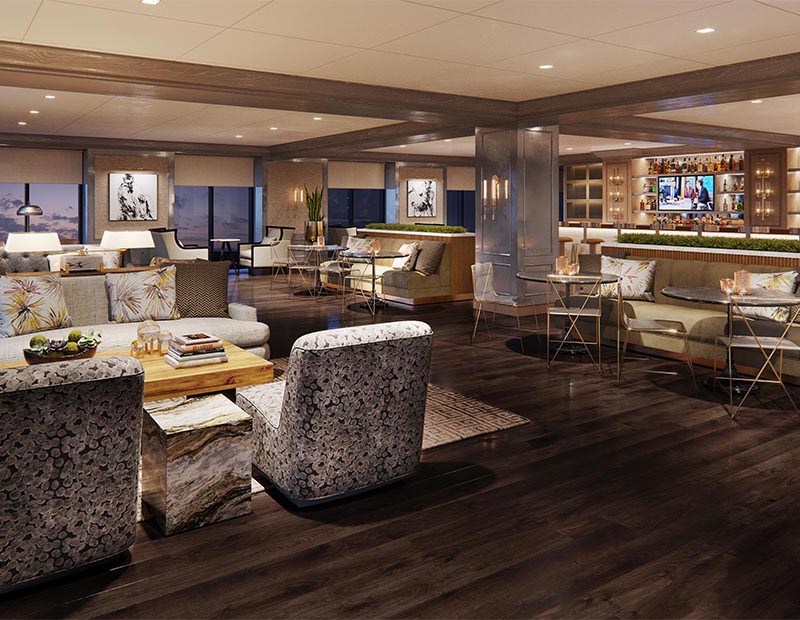 Cambria's newest hotel, Cambria Hotel Houston Downtown Convention Center, at 1314 Texas Ave. is open for business. Cambria's parent company, Choice Hotels International Inc., worked with developer Todd Interests and manager Concord Hospitality to repurpose the 21-story building into the current 226-key hotel.
Choice Hotels and Todd Interests purchased the property in 2016 as part of the Cambria capital program, according to Janis Cannon, Choice Hotels' senior vice president of Upscale Brands. Cannon told Commercial Property Executive that one of the major reasons for the location had to do with its proximity to the Minute Maid Park, home of the MLB's Houston Astros and the George R. Brown Convention Center.
---
READ ALSO: Choice Hotels to Bring New Cambria Asset to Fort Lauderdale
---
"That proximity to the stadium is unbelievable so there's people coming to enjoy sporting events in Houston and then there's so much corporate demand as well," Cannon told CPE. "Houston is a really vibrant robust market that has the leisure and corporate travel that makes a hotel so successful."
The new hotel includes amenities like the onsite restaurant The Rig that offers local dishes and craft beers, a fitness center and a two-story meeting or event space that accommodates as many as 162 people on the 20th and 21st floors.
The Houston hotel is Cambria's fifth location in Texas and the company plans to expand in other major markets across the state. By the end of summer, seven new Cambria hotels are scheduled to open across the U.S., including the Cambria Hotel Richardson in Dallas.
Restore, repurpose, reuse
In repurposing the property, Cambria drew heavily from the building's history. The high-rise was formerly known as the Petroleum Building due to its past oil and gas tenants, like Texaco. The tower was also designed in an Art Deco style, with a stepped-back profile that was inspired by Mayan pyramids.
Cambria incorporated the building's past tenancy and history into the hotel design with artwork resembling oil and oil rigs. Cannon told CPE that they were careful to protect the integrity of the historic elements, like brass fixtures and tiling, while still incorporating the necessities a hotel should provide.
"What we're finding is that adaptive reuse works well for Cambria," Cannon told CPE. "So many of the strategic locations we want to be in are in underdeveloped areas, so being able to work on a building that has so much history and marrying that with modern conveniences work really well."
The Houston hotel isn't Cambria's only reuse venture, as the company opened its fourth Texas hotel in Dallas by renovating a similar property in April. The company is also working on the transformation of a Los Angeles office building into a Cambria hotel.