By Gail Kalinoski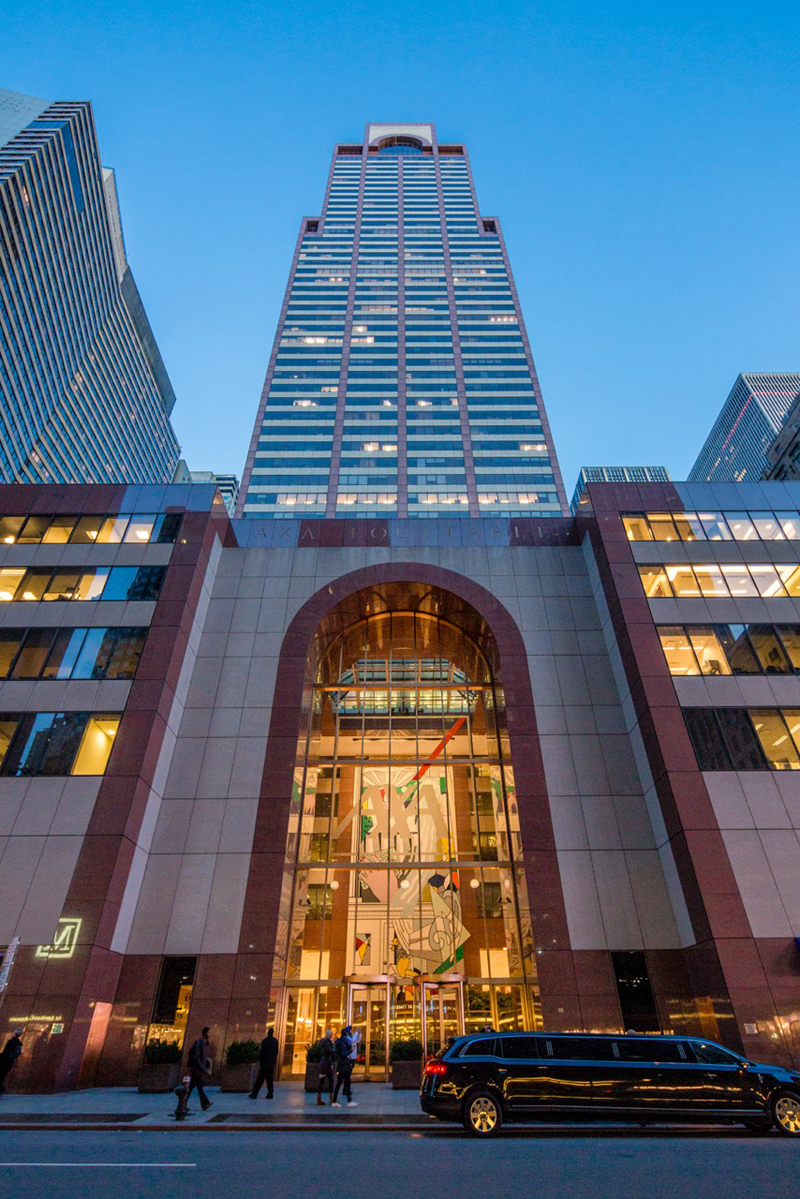 New York—A 54-story trophy office tower in Midtown Manhattan that sold for a reported $1.9 billion has become one of CalPERS' biggest purchases as it focuses on a more conservative investment strategy after suffering losses from speculative real estate development deals on both coasts.
While he wouldn't confirm the sales price, Joe DeAnda, a spokesman for the Sacramento-based California Public Employees' Retirement System, told Commercial Property Executive the deal had closed.
"CalPERS has agreed to purchase the 787 Seventh Ave. building through our external real estate manager, CommonWealth Partners," DeAnda said in an emailed statement. "The acquisition follows our real estate strategic plan to invest in core, income-generating properties."
Tenants in the AXA Equitable Center, located between West 51st and West 52nd streets, include financial services firms BNP Paribas and Citigroup and law firms Willkie Farr & Gallagher and Sidley Austin. The 1.7 million-square-foot tower was completed in 1985 and is almost fully leased. It has a state-of-the-art auditorium that is often leased out, a health and fitness center with a swimming pool, two-story indoor garage and ground-floor retail.
Citing city records, the Commercial Observer reported Deutsche Bank provided a $780 million first mortgage to CalPERs for the purchase. DeAnda declined to comment on the deal beyond confirming the purchase. He referred CPE to CommonWealth Partners, which stated it does not provide details on any of its assets.
The transaction was reported this week in the Sacramento Bee, but Bloomberg and The New York Post first mentioned the possible deal in early December. At that time, both wrote AXA Financial, which owned 787 Seventh Ave. and 1285 Avenue of the Americas, was putting the two skyscrapers up for sale for more than $3.6 billion. RXR Realty is reportedly close to finalizing the acquisition of the 42-story 1285 Avenue of the Americas, which AXA Financial co-owns with JPMorgan Chase, for $1.7 billion.
CalPERS, the largest public pension fund in the United States with a total market fund of about $300 billion, suffered a 37 percent loss in 2010 after it wrote off speculative real estate investments that lost value in the economic downturn, according to Bloomberg. Among its biggest losses were a $1 billion investment in the Newhall Ranch development in Los Angeles County in California and $500 million in a Manhattan planned condo conversion, the Sacramento Business Journal noted.
In recent years, CalPERS has made more investments in core income-producing sectors like multifamily, industrial, office and retail, and has made more efforts to streamline its operations and cut down on fees. In November, CalPERS agreed to sell nearly $3 billion of its interests in 43 domestic and international real estate funds that it considered non-core to Blackstone's Strategic Partners Fund Solutions. CalPERS said at the time the sale of the funds also marked "one of the first moves under a new strategic plan that would reduce the number of external investment managers in the total fund."
Image courtesy of AXA Event & Production Center