By Adriana Pop, Associate Editor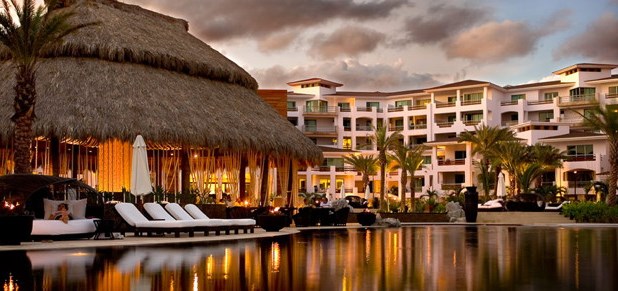 Diamond Resorts International has announced the re-opening of its Cabo Azul Resort & Spa in San Jose del Cabo, Mexico on Sept. 1, 2015.
The property, an all-villa exotic masterpiece, was closed for repairs in the aftermath of Hurricane Odile, which struck last September.
All the original buildings and 154 villas have been restored, maintaining the luxury, lavish amenities and accommodations for which Cabo Azul is renowned.
Members and guests can once again enjoy the impressive oceanfront tri-level infinity pool with thatched roof swim-up bar offering a wide variety of beverages and serenity pool with new cocoons and lounge chairs. There is also a new Beach Club featuring beachfront cabanas, an outdoor shower, as well as a food and beverage bar with wood decking. Other amenities include a fitness center, the PAZ Spa and restaurants: Javier's and Flor de Noche, as well as the cafe, which will provide members, owners and guests with an unforgettable vacation experience.
What else is new? Plans now call for the addition of 172 new guest suites and a new member/guest lounge to be completed in November. Other enhancements include new furnishings throughout the resort, improved door locks featuring the latest technology and upgraded fitness equipment.
Following damages from Hurricane Odile, The Diamond Resorts International Foundation received generous donations and was able to provide $100,000 in disaster relief to Diamond Resorts Cabo Azul Resort team members and others in the San Jose del Cabo community.