By Sanyu Kyeyune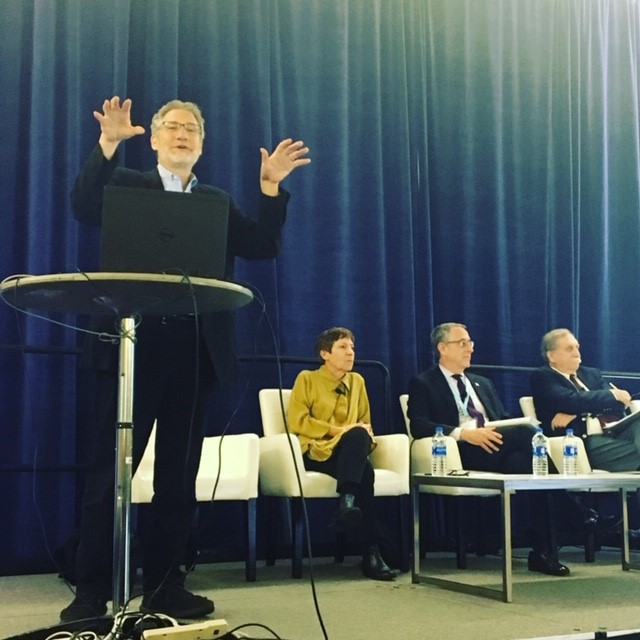 Creating great cities requires developers to balance the common good with self-interest, stated Jonathan Rose Cos. CEO Jonathan Rose, while moderating a panel at the Urban Land Institute's (ULI) annual fall conference in Boston. The discussion—featuring Rose, Amy Neches, partner of TMG Partners; David Reifman, commissioner of the Chicago Department of Planning & Development; and Ed McMahon, ULI senior resident fellow and Charles E. Fraser chair for sustainable development—focused on the participants' experiences in developing for the benefit of the greater public, while meeting financial objectives.
Creating shared opportunities
"In creating great cities, each individual component (needs to) optimize the whole," Rose began. One of his firm's topmost goals is to improve intergenerational mobility by expanding economic opportunity for everyone. According to Rose, this lack of mobility has resulted from failing school systems, isolating impoverished populations away from cities and lack of access to health education and resources. By building green communities, a cornerstone of Jonathan Rose Cos., the company is using housing as a platform of opportunity.
Spanning a full city block in New York's East Harlem neighborhood, Sendero Verde is a mixed-use development, slated for completion in 2021, that will comprise 655 apartments across seven income bands, along with 10,000 square feet of retail, a 150,000-square-foot community facility, four community gardens and a 20,000-square-foot courtyard. By partnering with local health-care providers, Sendero Verde is also bringing much-needed onsite health and education services to the community. "Our theory is that by bring the right elements together, you can change the opportunity potential of any zip code," said Rose. Delivering on its sustainability objectives, Sendero Verde will be the nation's largest passive house development.
Addressing change management
Having worked on redevelopment projects for the city of San Francisco before transitioning to the private sector, Neches brought a unique set of experiences to the discussion. According to Neches, there is no project that a developer can propose or build that someone will not oppose. For project leaders, the key is to approach private developers with a clear path to completion, rather than to sell them on a vision.
Placemaking has emerged as a popular approach for developers seeking to generate economic value for investors while creating vibrant mixed-use communities, but the concept still comes with challenges. One of those is gaining buy-in from developers that may feel constrained creatively and financially, populations facing ongoing pressure from gentrification and other communities that are fearful of their surroundings changing (echoing the NIMBY sentiment).
Neches pointed to San Francisco's Ferry Building redevelopment, which implemented a food hall with upstairs office space. Despite the apparent economic value of recruiting nationally prominent tenants, the building's patient landlord, the Port of San Francisco, was more concerned with leasing the space to tenants that reflected the community's rich cultural fabric.
Leveraging market strength
Sustainably achieving common good requires public-private partnerships, according to Reifman, who has overseen the city's neighborhood opportunity bonuses, affordable housing ordinances and industrial modernization programs. Given that two-thirds of the city's census tracts fall into qualified Opportunity Zones, Reifman saw a clear opportunity to improve quality of life in areas where the impact of displacement is greatest.
Two years ago, Reifman helped simplify the density bonus program, aimed at increasing investment in the city's most underserved areas, many of which are downtown. Since then, the program has supported 36 development projects with $90 million in investment. Restrictive zoning has made it difficult to modernize the city's industrial districts, said Reifman. By releasing assets in the city's industrial corridors from their historical zoning, Reifman has helped attract mixed-use development, with the potential to create thousands of jobs.
"I believe that public land is the physical manifestation of the public land," McMahon put forth. By working with landowners and developers, McMahon advocated for generating revenue from small-scale development to execute even larger land conservation projects.