By Alex Ciorogar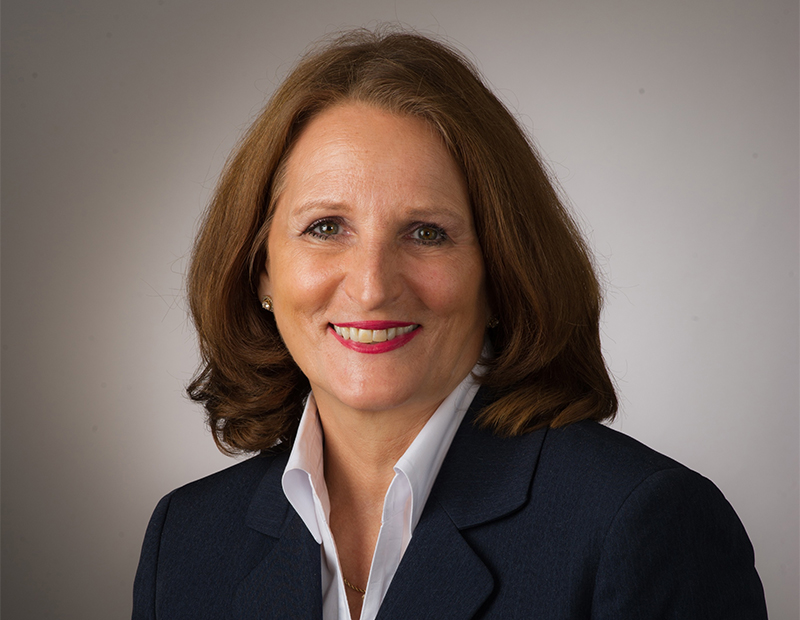 Health-care operators will, one way or another, leverage technology to cut down costs, while also striving to create a patient-centered experience. These are two of the main directions of evolution for the sector, according to a recent report by IMEG Corp. and Transwestern. The study also shows that shifting the emphasis to prevention, health preservation, early intervention and whole-person-centric approaches represent the key elements for building the effective value-based health-care model of the future.
Transwestern Senior Vice President Daina Pitzenberger is in charge with health-care project management and construction services for the company. In an interview with Commercial Property Executive, she touched on both challenges and trends impacting the industry today.
What are the major trends impacting health-care today?
Pitzenberger: The biggest disruptor is virtual health. From wearables to advanced cloud to radio-frequency identification (RFID) usage, there are many advancements that all help manage the patient-doctor relationship. Doctors are better equipped to treat patients through tech-like artificial intelligence, 3D printing, handheld medical equipment and even digital pills. The health-care industry, like many others, will not survive without proactively seeking ways to leverage technology.
The Internet of Things, the cloud, wearables, RFID, artificial intelligence, robots and a myriad of other advancements must be embraced to ensure we stay relevant and are delivering the most efficient, cost-effective health-care services possible. And there is pressure to implement new technologies quicker than before. To adapt to these rapid changes, the need to be nimbler has emerged as a priority. Hospitals are very challenged as they try to meet new regulations and codes, all while increasing the positive patient experience. Hospitals are being measured for satisfaction and the results are posted for the public due to payer regulations. Poor satisfaction directly impacts reimbursement. That said, services are moving away from the big hospital systems.
What can you tell us about the Millennial patient?
Pitzenberger: There is growing demand from younger generations for convenient outpatient and retail services. Millennials and younger generations will not use services in one centralized hospital if they can help it. They will use technology to find a provider with highly rated customer experience and immediate access. One obvious result of this is the increase in demand for telehealth services. Today's consumer is much more likely to choose an option where the average wait time to see a doctor is nine minutes compared to multiple days to see a physician or nurse practitioner in a clinic or emergency department. As a result of patients moving to virtual health options, hospitals are focusing on cost and waste reduction to improve efficiency. Hospitals are pushing their health-care consultants and vendors to increase their speed of supply chain and drive down costs.
Lastly, the move to a value-based model is here to stay. Volume models are not going to work as the younger generations will incorporate and use health care very differently than the Baby Boomer generation. As payers are starting to reimburse for preventive medicine, there will be decreased chronic disease across the nation, which is one of the costliest health-care drivers in the industry.

How is the health-care industry responding to changing medical needs?
Pitzenberger: By incorporating more technology that will diagnose patients prior to symptoms and at lightning speed, as well as incorporating retail, leveraging data, partnering with non-health-care sector firms and locating closer to patients' facilities instead of making the patients come to them.
What can the health-care industry learn from the other real estate sectors?
Pitzenberger: The health-care industry is starting to understand the desire of patients to have a great experience—like Amazon, Google, Uber and Disney, as well as bigger global corporate organizations. Retail, hospitality, entertainment and wellness companies are all being watched by the health-care industry. In addition, major insurance providers are starting to acquire more physician practices. This is a trend that hospitals will want to watch.
What are the main challenges in the health-care sector?
Pitzenberger: The main challenges to health care today are regulations, services that are not reimbursed, obsolete facilities and keeping up with technology. Health care is being squeezed by regulations and government policies, so they will have to find ways to push back. Unfortunately, there is still a school of thought that patients need to come to hospitals and wait to see a doctor face to face and move from location to location to meet with various specialists and pharmacists. But it is simply not going to be true much longer. We will continue to act as a trusted advisor in providing clients with accurate information as early as possible to prepare for the highly regulated health-care environment. Whether it is the Affordable Care Act or Centers for Medicare and Medicaid Services or Stark or state and federal regulations, our experts will continue to research this information and provide sound real estate guidance.
How is the health-care segment responding to the current economic environment?
Pitzenberger: They are starting to form partnerships and continue to move more services to outpatient and telemedicine delivery. The health-care industry understands that costs must come down and that health care is moving closer to the patient's home. Home health care is trending upward due to better reimbursement and efforts to prevent readmissions. Some payers will not reimburse hospitals for readmissions within 30 days of discharge. By hospitals paying for the home health care and telemedicine care, they are preventing reimbursement losses.
What are some of the key growth opportunities in the health-care business today?
Pitzenberger: The biggest opportunities exist for those health-care organizations that are willing to completely disrupt their current model and put the patient at the center of their focus. The opportunity lies in lowering turnaround time and enhancing the efficiency of a patient visit and interaction with their doctor – be it in person or via virtual format. Retail space and partnerships with non-health-care firms are other potential opportunities.
How will the growing senior population impact the sector and your company's strategy?
Pitzenberger: The aging population is a driving force for most of our clients. Hospitals, health-care providers, senior living facilities, medical office buildings, and other types of health-care services organizations are all impacted by the growing senior population. We are tremendously focused on helping our clients understand what the future of their health-care facilities need to look like and the desired services that need to be delivered to this population.
What are the emerging design trends in health-care real estate?
Pitzenberger: Medical office buildings being developed today have more collaborative space, built-in technology, less waiting room space, smaller overall facilities, more retail, shared physician offices and educational training space. The goal is to provide all services under one roof, such as diagnostics to support the physician specialties.
Image courtesy of Transwestern