By Paul Rosta
Analysts praised the choice of former DDR Corp. chief Daniel Hurwitz on Monday to right the ship at Brixmor Property Group Inc., the retail REIT that dismissed three of its top executives after an in-house audit uncovered cases of improper accounting.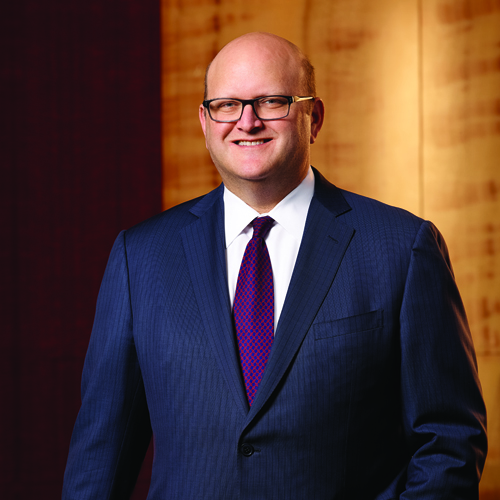 In commentary published on Monday afternoon, Fitch Ratings analysts Steven Marks and Stephen Boyd observed that Hurwitz is "generally well known and highly regarded to REIT investors" from his track record at DDR Corp., as well as the founder of Raider Hill Advisors, an investment management firm.
Hurwitz's challenge will be to restore investor confidence in Brixmor, whose 518-property, 87 million-square-foot portfolio constitutes the nation's largest wholly owned portfolio of grocery-anchored community and neighborhood shopping centers.
Monday's shakeup was prompted by the findings of a review by Brixmor's Audit Committee. "The review led the Board to conclude that specific company accounting and financial reporting personnel, in certain instances, were smoothing income items, both up and down, between reporting periods in an effort to achieve consistent quarterly same property net operating income ('same property NOI') growth, an industry non-GAAP financial measure," the company explained in the statement.
As a result, several former Brixmor executives are looking for work. Departures included those of CEO Michael Carroll, President & CFO Michael Pappagallo and Chief Accounting Officer Steven Splain. Also departing was an unidentified employee who worked in accounting. "The Board is disappointed to have learned of the conduct and lack of appropriate management supervision uncovered as a result of the Audit Committee review," the board said in a statement. "Once the facts were known, the board moved swiftly to take remedial action."
Makeover Specialist
Brixmor's new leader earned a reputation as a makeover specialist during his five-year run at DDR. As Brixmor noted in its statement announcing the management changes, Hurwitz "led the execution of a strategic vision that resulted in the full transformation of key management positions, the complete upgrade of portfolio quality and its cash flow credit profile, the revival and stabilization of a distressed balance sheet, and establishment of market credibility from the investment community." Among other measures, Hurwitz oversaw the refocusing of the company as a power-center specialist.
Brixmor also announced a three-week delay in its fourth-quarter earnings announcement, which will take place on Feb. 29, instead of Monday as originally scheduled. Fitch described the effect of the restatement of same-store NOI growth released yesterday by Brixmor "generally immaterial" and added that the company maintains an adequate liquidity position.
Even so, the company's shares took a pounding on Monday, dropping about 20 percent. A flurry of law firms announced intentions to investigate possible breaches of responsibility to shareholders. An affiliate of the Blackstone Group, Brixmor went public in November 2013 and raised $825 million from its initial public offering.