By Barbra Murray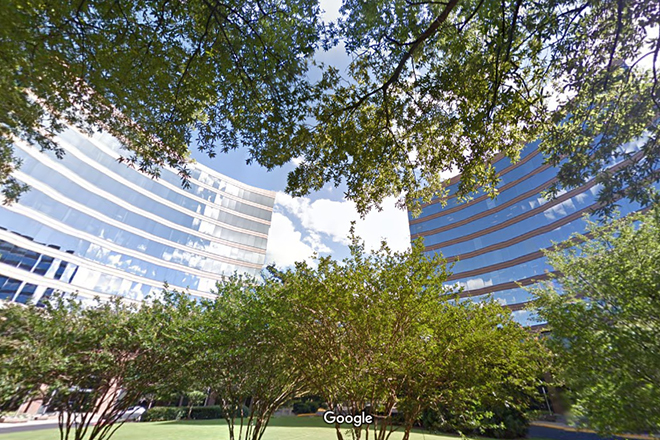 Three years after acquiring Parkway Center in Marietta, Ga., Bridge Office Fund Manager LLC has sold the 460,000-square-foot, Class A office complex. The Simpson Group is the new owner of the suburban Atlanta asset.
Parkway Center comprises One and Two Parkway, which carry the respective addresses of 1850 and 1800 Parkway in metro Atlanta's Northwest submarket. The two 12-story towers were developed three years apart, with the second building reaching completion in 1988. Bridge Office had a vision for the property, and achieved it. Parkway Center was 54 percent leased when Bridge Office purchased it from Atlanta Parkway Investment Group Inc. in 2014, and the company wasted precious little time commencing a repositioning program. It was a successful undertaking; today One Parkway Center has a vacancy rate of 4.1 percent, with Two Parkway Center at 0.8 percent, according to Yardi Matrix data.
"The capital improvements and addition of best-in-class on-site amenities combined with an aggressive, hands-on leasing strategy have made Parkway Center a highly desirable and relevant location for employers in search of office space in the area," Jeff Shaw, principal with Bridge Office Fund Manager LLC and CEO of Bridge Commercial Real Estate, said in a prepared statement.
Sell some, buy more
With Parkway Center stabilized, the timing was right for Bridge Office to sell; however, the company has been doing its share of buying, as well. Bridge Office focuses on value-add office properties in prime suburban markets, and many a property fit the bill over the last several months. During the third quarter alone, the company acquired the 358,000-square-foot Harris Corners Corporate Park in Charlotte, N.C., for $58.5 million, and snapped up the 243,100-square-foot Tower 1320 office building in Irving, Texas, for an undisclosed amount.
As is Bridge Office's usual practice upon completing a value-add purchase, the company announced it would make substantial investments in improvements—to the amenity base, in particular—at both Harris Corners and Tower 1320.