By Keith Loria, Contributing Editor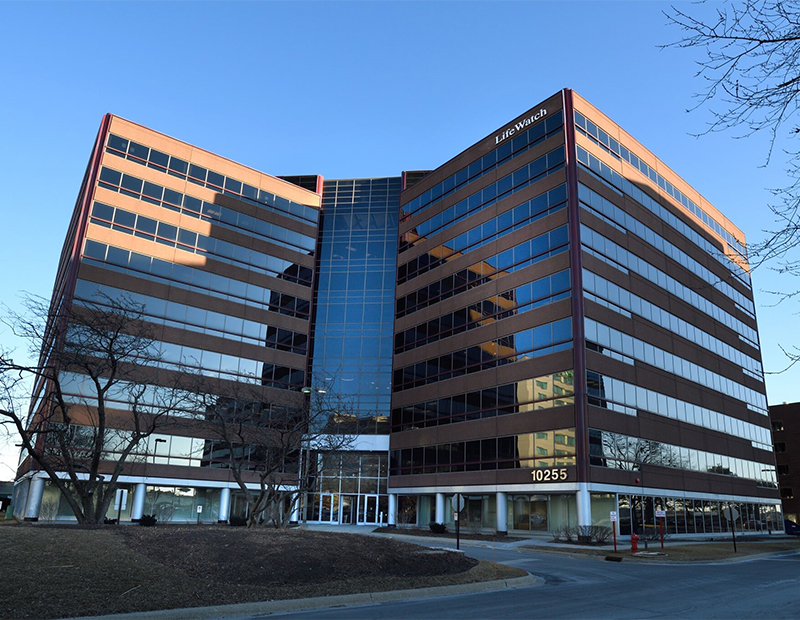 Bridge Investment Group's office division has acquired O'Hare International Center (OIC), consisting of two nine-story Class A office towers situated next to O'Hare International Airport in Rosemont, Ill.
"Bridge has a focused repositioning strategy that is supported by a range of data and research on demographic and industry trends," Brian Tretinik, Bridge Investment Group's managing director, told Commercial Property Executive. "Suburban markets with a sense of place due to concentration of office and amenities are prime targets for investment. O'Hare International Center checked all of the boxes when looking at the forecasts for long-term economic growth and development, migration patterns and other ongoing shifts happening within the workforce."
Moreover, Tretinik noted the company is confident that its proven management and leasing approach will build long-term value and elevate OIC as a top player within the O'Hare submarket.
"The O'Hare office submarket currently boasts the highest Class A rents and lowest vacancy rate in suburban Chicago," he said. "There's also an increased appetite for connectivity and access to mass transit on both the local and national levels, and it's hard to find a more connected office campus anywhere in Chicagoland than OIC. The next generation of workers wants to have multiple options for commuting, and the ease of access will be a major draw for OIC in the years ahead."
Premier space
The property totals 517,640 square feet of premier workspace.
Located at 10255 and 10275 West Higgins Road, the two towers were constructed between 1984 and 1987 and have had about $4 million in renovations since 2012, which included the addition of a state-of-the-art fitness center, as well as upgrades to the approximately 1,800-space parking deck.
The property is currently 83 percent occupied, with available spaces ranging from 2,600 to 28,900 square feet.
Dynamic live-work-play environment
OIC is located in Chicago's most central suburban office submarket, which offers a dynamic live-work-play experience. Both towers offer outstanding connectivity to the CBD through the METRA line that runs by the campus. Over the next several months, the new Consolidated Rental Car Facility across the street will open, providing a direct tram connection to the CTA Blue Line, the airport and ultimately the world.
"The growing concentration of dining and entertainment in Rosemont is also an important factor," Tretinik said. "In addition to the exceptional location advantage, the buildings are in very good condition, rent rolls are healthy and there is a strong value-add investment opportunity that aligns with Bridge's strategy of repositioning office assets in high-growth areas where people want to be."
Bridge will invest more than $5 million in capital improvements, which will include significant renovations to both lobbies, adding a new tenant amenity lounge connected to outdoor space, bringing in next-generation spec suites, plus upgrading the conference center, restrooms and elevators.
"The first round of spec suites will deliver in the first quarter of 2019," Tretinik said. "Our new tenants will quickly find that OIC isn't just a place to work, but a community that inspires collaboration and embraces the live-work-play balance."
Newmark Knight Frank's Rob Lundin, John Clark and John Norris handled leasing on the deal.
At the beginning of 2018, Bridge Investment Group acquired 13 properties from Piedmont Office Realty Trust totaling more than 2 million square feet of office space and 6,000 square feet of retail space.
The firm also recently bought the 32-acre Lenox Park office campus in metro Atlanta, upping the company's year-to-date U.S. acquisitions to approximately 4 million square feet of office space.
Image courtesy of Rubinic Photography