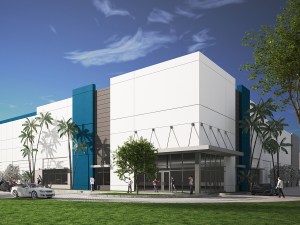 Bridge Industrial has formed a new strategic partnership with Toronto-based Canada Pension Plan Investment Board. With $1.1 billion in equity allocated to the joint venture, the partners will develop industrial assets across the U.S., adding much-needed square footage to core markets.
Under the terms of the agreement, CPP Investments' ownership of the joint venture will total 95 percent and Bridge's stake in the investment vehicle will be 5 percent.
---
READ ALSO: What to Expect From the Industrial Sector in 2022
---
Commenting on the common ground that served as the impetus for the formation of the partnership, Steve Poulos, founder & CEO of Bridge Industrial, said in a prepared statement that demand for industrial space continues to outpace supply in infill markets across the U.S., supporting Bridge and CPP Investments' shared vision of the long-term value and opportunity in the industrial sector.
Bridge and CPP Investments have seeded the joint venture with an asset from Bridge's portfolio, a 175-acre site in metropolitan Miami's Airport West submarket in Doral., Fla. According to the South Florida Business Journal, the site is located at the intersection of N.W. 107th Ave. and N.W. Northwest 41st St., and is the largest undeveloped tract of land in the City of Doral.
The partners plan to transform the site into Bridge Point Doral, a state-of-the-art industrial campus featuring six warehouse facilities totaling 2.6 million square feet. It appears the market can use the space. The vacancy rate in Miami-Dade was just 3.3 percent in the third quarter of 2021, according to a report by Cushman & Wakefield.
Additionally, the 4 million square feet of positive net absorption recorded through the first three quarters of 2021 left the market on pace for the highest annual absorption amount ever documented in its history. After completing Bridge Point Doral and other developments under the joint venture, the partners plan to hold the assets for long-term ownership.
Big-ticket partnerships
Bridge is no stranger to teaming up with formidable entities to further its investment goals, and the border is never an obstacle. In May 2021, the company found another partner in the True North, Montréal-based Public Sector Pension Investment Board, and established a $1.4 billion joint venture for the acquisition and development of logistics properties in the U.K.
Stateside, in 2019, Bridge and PGIM Real Estate, the global real estate arm of Prudential Financial, joined forces on the launch of a $150 million cold storage investment program targeting $400 million in asset development and acquisitions in the U.S.