By Keith Loria, Contributing Editor
Bridge Development Partners has acquired ePort Logistics Center, a103-acre site in Perth Amboy, N.J., from a joint venture between an affiliate of The Goldman Sachs Group Inc. and Viridian Partners.
CBRE Group Inc. arranged the sale.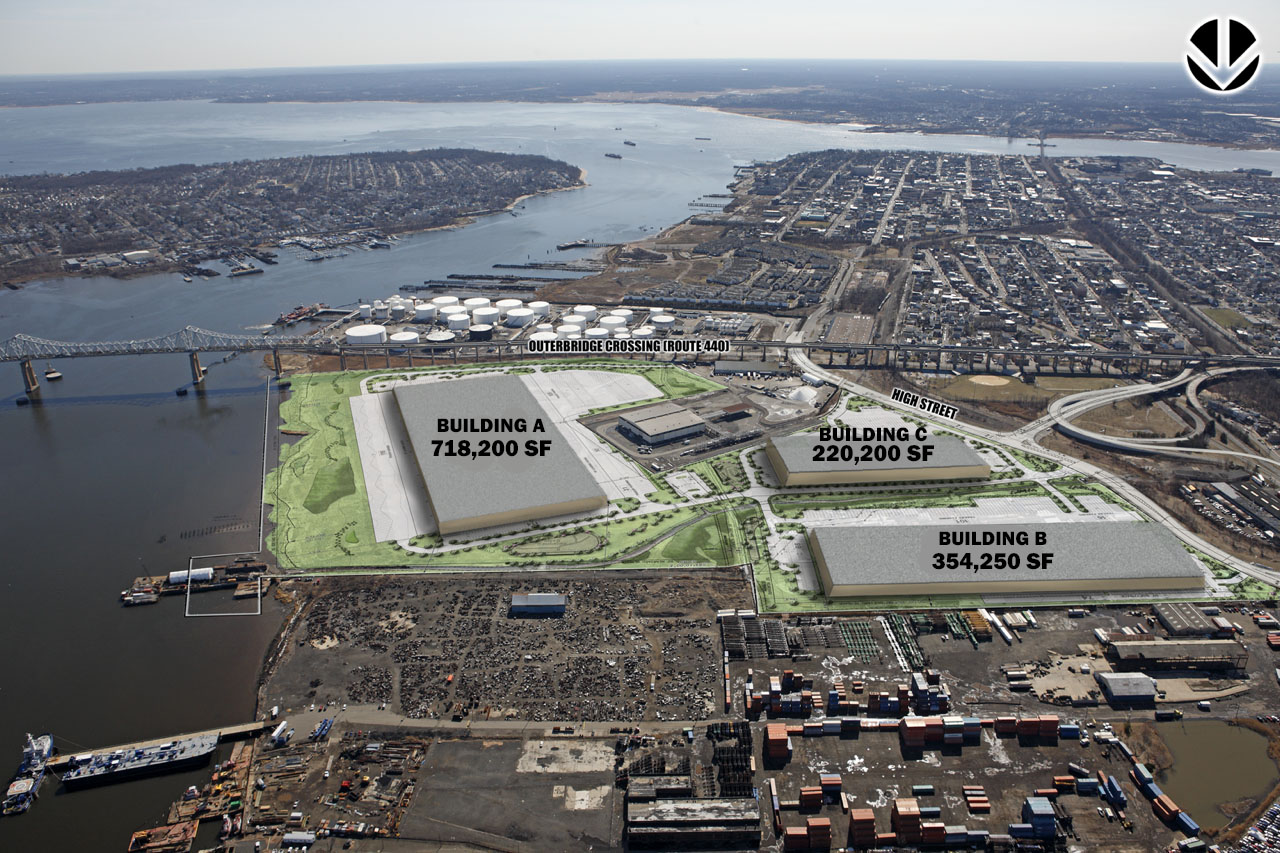 Bridge Development Partners will use the site to develop 1.3 million square feet of speculative Class A warehouse and distribution space. Plans are to build three buildings located at 980 High St., 1000 High St. and 960 High St., comprised of 718,200 square feet, 354,250 sq. ft. and 220,200 sq. ft., respectively.
"We are excited to have the opportunity to acquire such a large tract of land in one of the busiest markets in the country," Jeff Milanaik, Bridge Development Partners' principal, said in a prepared statement. "The ability to construct 1.3 million square feet of distribution space on one property in such a mature market as New Jersey doesn't come along every day. The project when complete will enable companies located in the park almost instantaneous access to the largest consumer market in the United States."
Bridge will commence construction immediately and deliver the buildings in 2016.
All three buildings will feature clear heights of 36 feet, ample loading doors and trailer parking.
ePort Logistics Center is located in New Jersey's Port Industrial submarket. The site provides quick access to Route 440, connecting Perth Amboy to the New Jersey Turnpike, the Garden State Parkway and the Staten Island Expressway.
A recent industrial report by CBRE notes that New Jersey currently ranks as the third largest industrial market in the United States by square footage, with consistent demand due to its vast logistical infrastructure network of interstate highways, deep-water cargo ports, air freight and rail capabilities.
The report shows that Class A industrial space currently represents only 7.6 percent of the total supply of product in the state, with a 3 percent vacancy rate inclusive of properties that are under construction.
"New Jersey currently has an extremely limited supply of land available to develop Class A industrial product," Thomas Monahan, CBRE's senior vice president, said in the statement. "ePort Logistics Center offered the buyer a unique, compelling opportunity to acquire fully remediated and entitled land in the state for a project of this substantial size."