By Barbra Murray, Contributing Editor
Des Plaines, Ill.—Brennan Investment Group LLC knows when to let go. Roughly one hear after opening the suburban Chicago warehouse at 1780 Birchwood Ave., developed in partnership with DLJ Real Estate Capital Partners, the private real estate investment firm has sold the 140,000-square-foot industrial facility to Morgan Stanley's Prime Property Fund.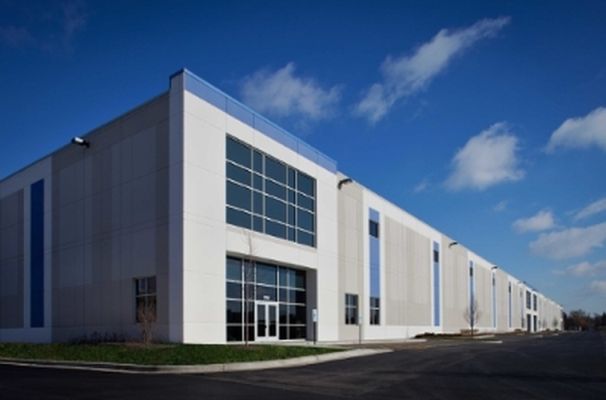 Located in Des Plaines, Ill., fewer than five miles from O'Hare International Airport, 1780 Birchwood sits on an 8-acre site that Brennan and DLJ purchased in 2013. With construction financing from The PrivateBank and Keeley Construction aboard as general contractor, the partners built the state-of-the-art facility as a spec project, and quickly attracted two tenants that claimed the entire tenant roster. Relying on the leasing expertise of Colliers International, which also represented Brennan in the sale transaction, the real estate company signed Pet Food Experts to a 98,800-square-foot lease in June 2015, and landed a commitment from quartz surfaces producer Cambria Co. for the remaining 40,500 square feet just three months later.
"The ability to construct, rapidly lease up, and dispose of a speculative industrial building in the O'Hare area demonstrates the strength of the market for well-located, in-fill, Class A product," Kevin Brennan, vice president of acquisitions with Brennan Investment Group, said in a prepared statement.
Observations by Colliers support Brennan's assertion. As noted in a third quarter 2016 report by the real estate services firm, "The O'Hare submarket continues to make headlines for its desirability among investors and tenants." The vacancy rate in O'Hare has been on a steady decline for the last 11 quarters, dropping to an enviably low 4.2 percent in the third quarter, per the report, and positive absorption has been the norm for six consecutive quarters.
The industrial market across Brennan's hometown of metropolitan Chicago is thriving, and the investor remains just as keen on the area as ever. In September 2016, Brennan acquired the 263,000-square-foot Woodlake Corporate Park industrial flex project in Lombard, located within the Central DuPage submarket near Chicago's central business district.
Image courtesy of Brennan Investment Group