By Keith Loria, Contributing Editor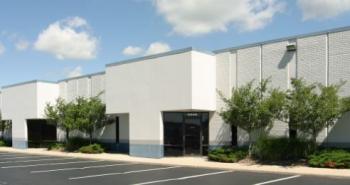 Brennan Investment Group, L.L.C. has acquired a 10-building industrial portfolio located in three submarkets within Indianapolis.
Neither the seller nor the price was disclosed.
The portfolio consists of four multi-tenant, light-industrial properties totaling approximately 544,810 square feet, all located within close proximity to I-465, the 53-mile beltway surrounding Indianapolis.
"This acquisition was an excellent opportunity to acquire an institutional-quality business park consisting of bulk warehouse, light industrial and manufacturing properties," Kevin Brennan, Brennan Investment Group's vice president of acquisitions, said in a prepared statement. "We also have the ability to increase cash flow through additional leasing of the currently vacant space."
The Chicago-based private real estate investment firm has been a big player in the Indianapolis area of late. Over the past year, it has acquired an additional 706,292 square feet that included Hillsdale Business Park and Jackson Industrial Park. The company owns 15 properties in Indianapolis, according to its website.
According to CBRE's Indianapolis Industrial MarketView 2Q report, the market just hit its 19th consecutive quarter of positive net absorption, thanks to an improving economy and another drop in Indianapolis' unemployment rate.
Since 2010, Brennan Investment Group has acquired over $1 billion in industrial real estate and its current portfolio spans 22 states and encompasses more than 22 million square feet.
Pat Sullivan, HFF's managing partner, represented the seller in the transaction.