By Barbra Murray, Contributing Editor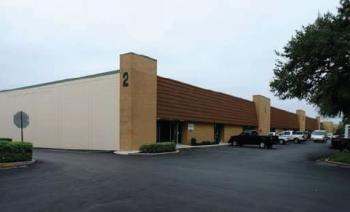 Brennan Investment Group L.L.C. did it in the first quarter of 2015, and now it's doing it again in the final quarter of the year. The industrial real estate investment firm just snapped up a 254,900-square-foot portfolio in the same Orlando submarket where it acquired a collection of industrial buildings nine months ago.
Sited in the Silver Star/ Apopka area of the Northwest Orange County submarket, the portfolio features eight light industrial facilities. The transaction follows Brennan's purchase of a 311,200-square-foot group of five flex and distribution buildings, also located in Northwest Orange's Silver Star/Apopka area, for approximately $9.3 million in March.
Location is key and Silver Star/Apopka is performing well, having recorded a 4.2 percent vacancy rate in the third quarter, according to a report by commercial real estate services firm Cushman & Wakefield. Orlando in general had a good quarter, with a vacancy rate of 7.5 percent, marking a notable decrease from the 8.8 percent figure in the third quarter of 2014. And looking ahead, the forecast for the market is still sunny.
Per the Cushman & Wakefield report, "The Orlando industrial market in 2015 has been expanding as job and economic growth in the region lead the state. Tenant interest and user demand are pushing the market's key fundamentals into positive territory not seen since the mid 2000's. Cushman & Wakefield anticipates continued improvement in the industrial market through the first half of 2016."
It's a forecast that dovetails perfectly with Brennan's goals. In a prepared statement, Bob Krueger, Southeast Managing Principal for Brennan, said, "This acquisition is illustrative of our strategy to acquire functional, well-located assets, in a rebounding market with the ability to add value through repositioning and hands-on leasing."
With its most recent purchase, Chicago-based Brennan's Florida and Southeast region portfolio encompasses 35 buildings.