March 11, 2011
By Barbra Murray, Contributing Editor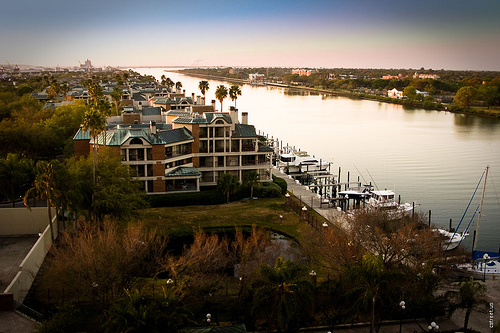 With the creation of two new development partnerships accounting for a combined 277 acres in metropolitan Tampa Bay, Fla., Brennan Investment Group L.L.C. is positioning itself to become the go-to firm for accommodating an anticipated increase in demand for build-to-suit industrial properties in the area. Altogether, the land has the capacity for as much as 4 million square feet of new product.
One of the partnerships involves a 66-acre rail-served site off I-75 in Southwest Hillsborough County. Through its second joint venture, Brennan Investment will have at the ready a 211-acre parcel saddled between Tampa and Orlando in Plant City with immediate access to I-4.
"These partners have privately owned land zoned for industrial, so we formed partnerships to get some movement on those properties," Robert J. Krueger, a Brennan Investment co-founder and managing principal, told CPE. What Brennan Investment brings to the table is a seasoned team of real estate experts spearheaded by chairman and co-founder Michael W. Brennan, the co-founder and former CEO of leading industrial REIT First Industrial Realty Trust. The private industrial real estate investment group also boasts a long list of high-profile contacts.
"I was also formerly with First Industrial, and we're working with the same industrial clients we worked with before," Krueger said. "We go out and say, we know the land and we can do build-to-suits. We have investors and a large private equity partner behind us. The sellers have land and the investors have the equity, so we're working with these land sellers to try to generate business. Over my 30-plus years in real estate, I've done probably 5 million square feet of build-to-suits in the area, so these are great partnerships for making efficient use of the land."
Both parcels involved in the two newly established partnerships can make space for industrial facilities ranging in size from 50,000 to 1 million square feet. And while the industrial vacancy rate in Greater Tampa Bay is presently 9.4 percent, according to a fourth quarter 2010 report by commercial real estate services firm Cushman & Wakefield Inc., industry experts expect the call for new state-of-the-art facilities to grow louder. "After the market turns, the vacancy rate will probably go down to 5 percent, but we'll find that what's left doesn't work for tenants," noted Krueger. "In today's market, you can get exactly what you want for the same as you're paying for a distressed property that doesn't suit your needs."
Already, Brennan Investment has had some inquiries about build-to-suits at the two Tampa Bay-area sites. "Companies are seeing future growth for their businesses. They held out for things to turnaround and now we have hit bottom, so it's a great time to develop a build-to-suit. We have the partnerships and the availability to do this. It's great land, with a great location and great access."