By Anca Gagiuc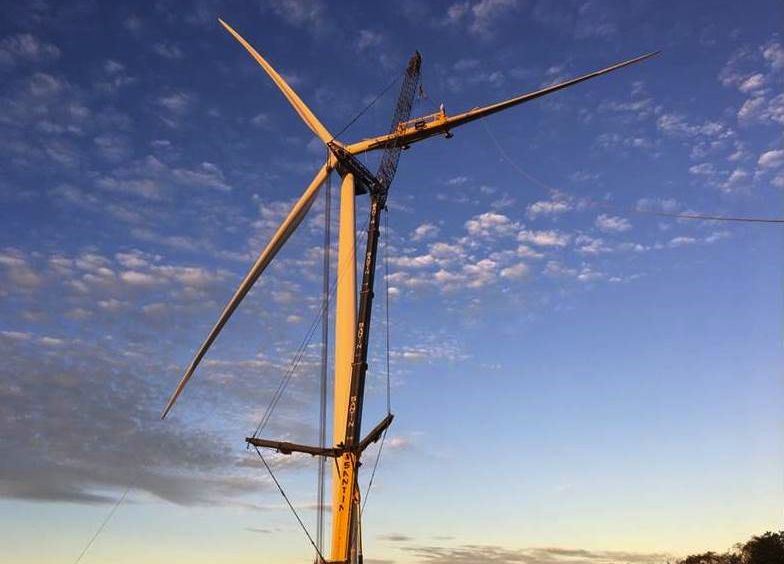 Enel Green Power Brasil Participações (EGPB), a subsidiary of Enel, began operation of its Cristalândia wind farm. The facility has a total installed capacity of 90 megawatts and is located in the municipalities of Brumado, Rio de Contas and Dom Basilio in Brazil's northeastern state of Bahia.
Cristalândia's construction cost roughly $190 million and was awarded to EGPB through the Leilão de Fontes Alternativas (LFA) public renewable energy auction in April 2015. The wind project has 20-year power purchase agreements with a pool of Brazilian electricity distribution companies.
Specs, additional green initiatives
The wind development has a generating capacity of approximately 350 Gigawatt hours per year, which is sufficient to power more than 170,000 Brazilian households while avoiding the emission of about 118,000 metric tonnes of CO2 into the atmosphere. In addition, EGPB carried out a set of Creating Shared Value (CSV) initiatives in the areas surrounding the facility, which consist of creative recycling workshops with local communities to enable income generation through the reuse of materials used in the plant's construction, such as pellets turned into furniture and tarp used to produce handcrafts to be sold in local markets.
"In Bahia, where Cristalândia wind farm is located, we manage as much as 1.3 GW of renewable capacity both in operation and under construction, leveraging on the state's huge wealth of green energy sources. Across Brazil, we are striving to support the country's economy in the most responsible way by contributing to the diversification of the energy mix through renewables and implementing sustainable initiatives aimed at creating shared value at the local level," Carlo Zorzoli, Enel's country manager in Brazil, said in a prepared statement. 
Image courtesy of Enel Green Power