November 16, 2011
By Nicholas Ziegler, News Editor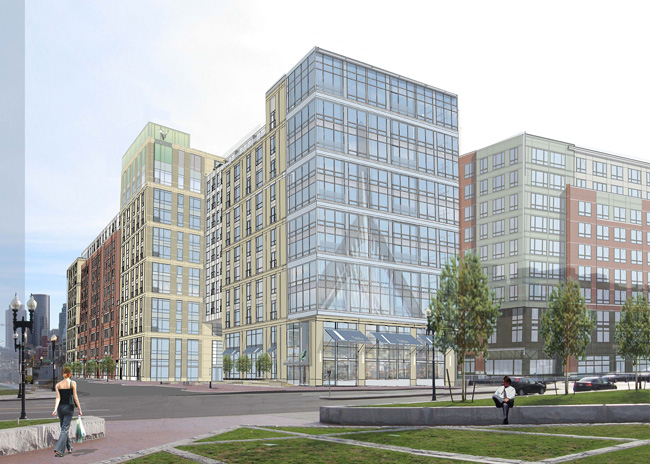 Boston just celebrated the groundbreaking of its newest housing development, The Victor. The project, a 12-story, 377,000-square-foot residential tower with 286 units, is located at 95 Haverhill St., at the northern end of the Rose F. Kennedy Greenway. Suffolk Construction is serving as main contractor.
The Victor will be constructed over a portion of both Boston metro transit and well as a tunnel over the I-93 expressway at a cost of $92 million.
The city should have no problems filling its new residential capacity, as Boston is on track to add quite a few jobs this year according to services firm Marcus & Millichap. "Led by strong growth in the professional and business services sector," the firm noted in its third-quarter 2011 Boston report, "employment will reach levels last seen in 2007 as companies expand head counts by 2 percent this year, including 22,000 white-collar jobs." The total job creation for the metro area will be closer to 49,000, the largest gain in 11 years – which is especially significant when compared to last years' 21,400 jobs created.
The Victor marks Suffolk's first time working with Simpson Housing L.L.L.P., who will manage the building upon completion. Construction is scheduled to be completed in early 2013.