By Adriana Pop, Associate Editor
Pittsburgh—German technology company Robert Bosch LLC will nearly double its footprint in the region with the opening of a 51,667-square-foot technology center in Pittsburgh in July 2016.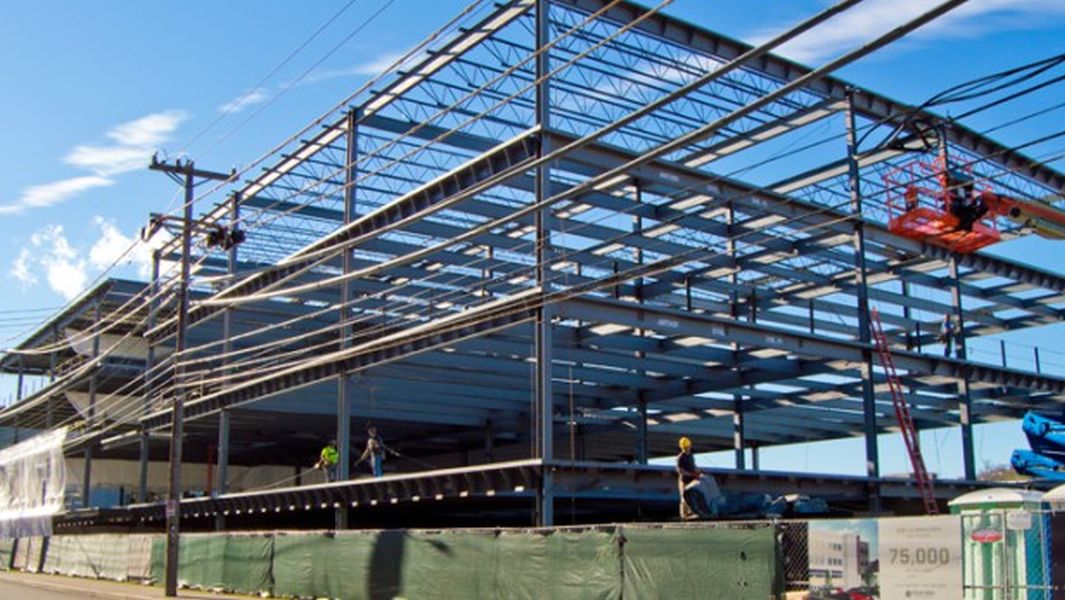 The company has signed a seven-year lease to occupy a three-story, 77,501-square-foot building now under construction at 2555 Smallman St. The upcoming facility is part of Oxford Development's 3 Crossings complex in the Strip District, an area known for its emerging tech and start-up economy.
The new office, which will consolidate many Bosch associates in the region into a single location, will initially house about 140 employees. The development of this center was driven by the need to accommodate the growth of the company's business units, including Bosch's subsidiary Akustica, a world leader in microelectromechanical systems (MEMS) microphone products, and Bosch's Research and Technology Center in Pittsburgh.
"Bosch is experiencing continued, significant growth in many regions, and this is especially true in Pittsburgh," said Mike Mansuetti, president of Robert Bosch. "We have been in this area for many years and have formed many successful collaborations with other companies and organizations, like Carnegie Mellon University. We look forward to continuing our presence in such an exciting, tech-focused part of the region, and adding to its growing reputation as a hub for innovation."
According to Oxford Development, the 16-acre 3 Crossings mixed-use development ranks as one of the largest redevelopment projects in the region and provides a place for companies to think differently about the way they do business.
"This state-of-the-art facility will provide our researchers and engineers with a world-class working environment tailored specifically to their needs," added Jiri Marek, senior vice president, Bosch Research and Technology Center, North America. "This investment highlights Bosch's commitment to attracting top talent from the Pittsburgh region and beyond to support our mission to create the next-generation of solutions for a connected life."
Bosch has recently donated $2.5 million to nearby Carnegie Mellon University to create the Bosch Distinguished Chair in Security and Private Technologies. The company is also working with CMU to create a "smart campus" using intelligent buildings and spaces that provide improved efficiency and enhanced experiences for the campus community.
Image courtesy of Oxford Development