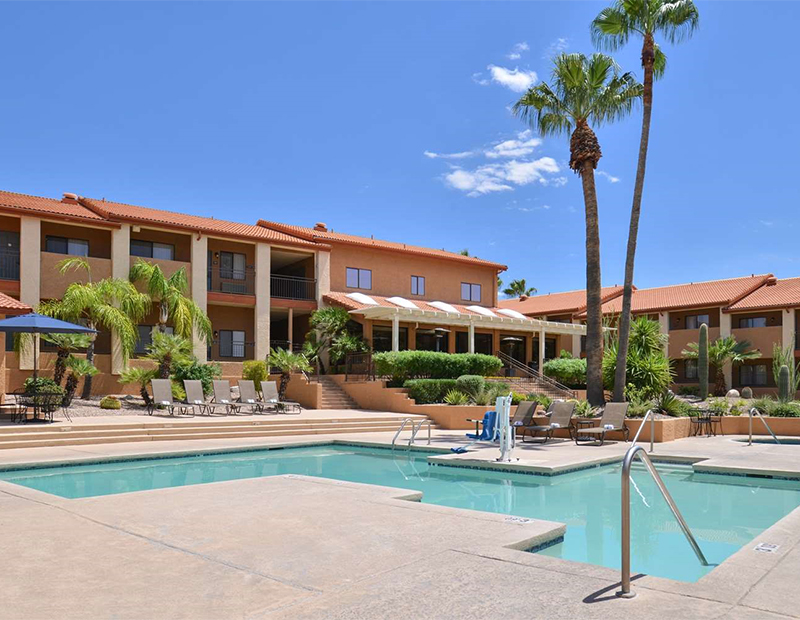 Blue Sky Equity Partners has acquired Red Lion Inn & Suites Tucson North Foothills, a 156-key hotel in Tucson, Ariz.
The company will rebrand the hotel as 3 Palms Tucson North Foothills, adding it to its 3 Palms boutique hotel portfolio, which includes hotels in both Arizona and California. While this is its first entry in the Tucson marketplace, it has found success in the state with the 3 Palms Hotel Scottsdale.
Located at 7411 N. Oracle Road, the hotel is close to the University of Arizona and offers plenty of opportunities for outdoor adventurers and family vacationers.
"Our hotel division is focused on continued growth in the Pacific Southwest and this exciting acquisition allows us to expand our flagship 3 Palms brand to another great desert destination in the Tucson North Foothills," Ariel Abbott, Blue Sky Equity Partners' director of revenue and growth, said.
A rising market
The hotel is situated near North Tucson's foothills of the Santa Catalina Mountains.
According to Marcus & Millichap's most recent Southwest Hospitality Investment Forecast, Arizona was one of two states (the other being New Mexico), where leisure travel increased occupancy rates considerably for the first half of 2019. In fact, both states top the region, with occupancy growth above 100 basis points, driving healthy RevPAR gains.
In February, a recently built Marriott-branded hotel in downtown Tucson, Ariz., received $40 million in financing. AC Marriott, developed by Tucson Urban, is a 136-key hotel that was completed in 2017 and is the first to be built in the downtown area since the 1970s.